Captain Steve's Rafting Adventures

Crew and Vessel
Message from the Captain
"I want to make sure that everyone who comes on our boat absolutely loves their experience. It's really important to me that your trip is one of the highlights of your vacation, and that you're being treated with the Spirit of Aloha from the moment you call to the time you step off the boat after your adventure. I'm dedicated to making eacah and every one of my guests happy!" – Steve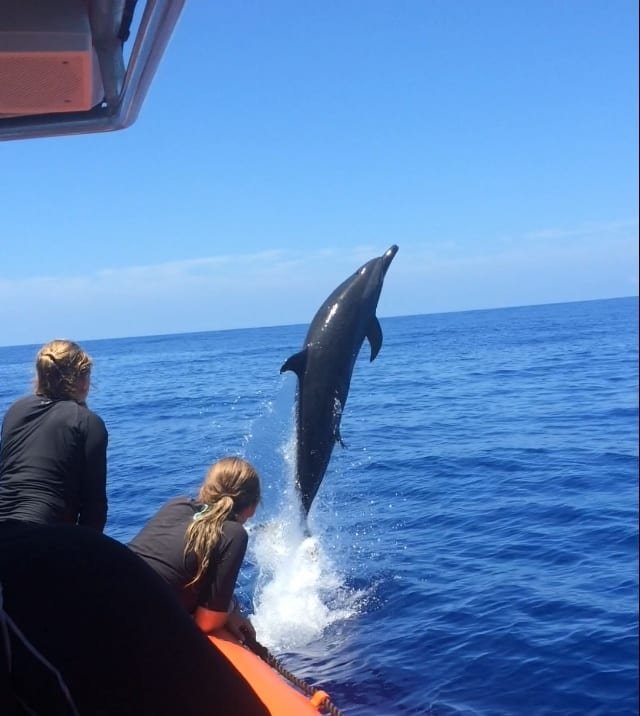 Captains Steve's Rafting Adventures is the provider of some of Maui's most fun water activities.  This owner-operated business has taken pride in making every detail perfect since it's inceptions.  You can tell from the captain's own words, that he really wants to share the spirit of Aloha with every passenger aboard his vessels because he lives it himself. Speaking of vessels, Captain Steve is one of the few providers of raft based activities on the island. Most companies take their passengers out to sea on a Catamarine, but rather than following the crowd Captain Steve is all about the personal touch.
The Vessels of choice for this charismatic captain are the Canefire I and the Canefire II hard-bottom inflatable rafts.  First of all, the two Canefire rafts were once only used by the Coast Guard and for search and rescue missions, therefore making them safe and resilient.  This is the vessel of choice for those who really want to get up close and personal during their whale watching or snorkeling experiences.

Destinations
Snorkeling with Captain Steve is one of the most fun ways to experience the activity. The captains will navigate you to the coast of Lanai, one of Maui's most noteworthy dolphin chasing and snorkeling destinations. This is a close encounter experience. This exciting snorkeling trip feels like you are within arms reach of dolphins. Simply put, if you enjoy the excitement of being close to the humans of the sea, Captain Steve's is one of the best ways to go.
Captain Steve's Rafting– Molokini Snuba and Snorkel is a great experience for everyone in the family to enjoy.  Maui Tickets For Less guarantees the best deal. Book online or call 855-268-0387 to start your adventure.