Sheraton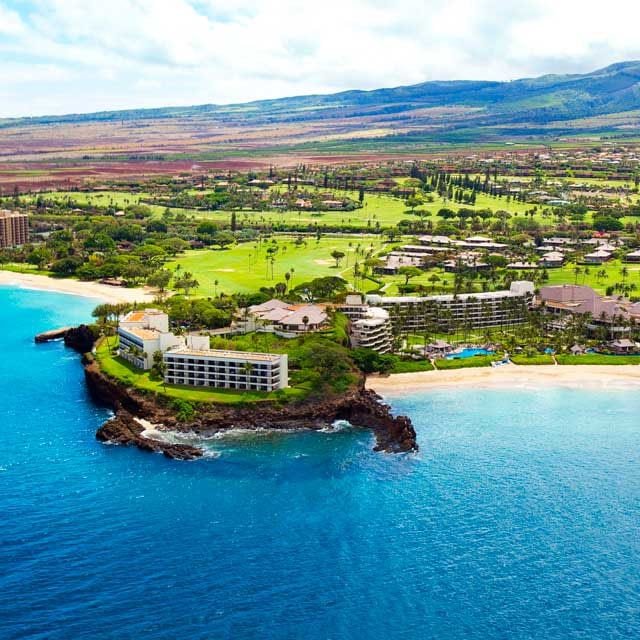 Maui is the premier location for a dream Hawaiian vacation, and the Sheraton in Kaanapali is an ideal place to stay when making that dream a reality. The resort is located about 10 minutes from the famous Lahaina front Street in Kaanapali, making it a short drive to some of the best dining destinations on Maui. The resort also boasts an array of fun and entertaining activities ranging from golfing, hiking, and a traditional Hawaiian luau.
The property is comprised of 23 lavish oceanfront acres at legendary Pu'u Keka'a (Black Rock). With over 500 rooms and suites available, it is the perfect accommodation for friends, solo travelers, couples, and entire families.  During the sunset commencement of the resort's Maui Nui Luau guests are invited to witness the iconic cliff dive ceremony, a tradition since the resort first opened in 1963.
The Maui Nui Luau offered exclusively at the Sheraton is one of the best shows on the island. Featuring traditional Hawaiian dance and storytelling, it s a memorable and enjoyable experience. The show features tells of love, exploration, sacrifice, and fun. One of the best ways to learn about Hawaii is to attend. If you would like to learn more about the Maui Nui Luau, check out our official review. Finally, for those who want a sneak peek of the show, check out our YouTube experience video HERE!
Call Our Toll Free Phone Number At 855-268-0387 Or Click Here To Email Us About Your Maui Activities And Tours.