Maui is one of the most popular tourist destinations of all, with its spectacular beaches, beautiful scenery, and friendly atmosphere. So, it should come as no surprise that the restaurants on Maui offer great food as well, consisting of an array of flavors and dining environments.
We know that your to-do list is likely quite long, filled with a variety of activities and places you want to experience, which is why we've compiled a list of the 7 best Maui restaurants. It's not easy to pick just 7 out of many great places to eat on Maui, but these restaurants are some of our staff's personal favorites and if you try them, you'll definitely see why.
Mama's Fish House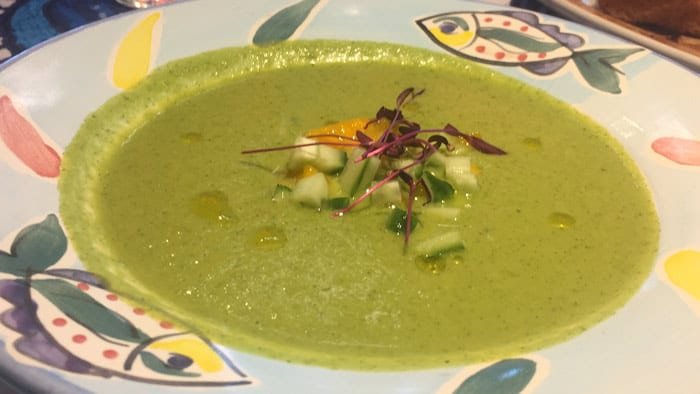 Mama's Fish House is a family-owned restaurant that was established in 1973, by Floyd and Doris Christenson. A lesser-known origin story about the acclaimed restaurant is how Mama's Fish House came to be. The couple, originally from California, had visited Hawaii soon after it became a state and quickly determined it was where they wanted to live. Following necessary preparations, Floyd, Doris, and their young son set out on a sailing adventure along the Pacific Coast.
The trip was full of challenges and triumphs and at one point, after veering off course in a storm where the boat sustained damage, the small family made a stopover for boat repairs in Papeete. At the time, Doris was pregnant with their daughter, and as her belly grew, her new friends dubbed her "Mama Doris."
During their journey, Doris honed her cooking skills and learned to be quite creative when food choices and provisions were limited. From cooking in a tiny galley kitchen aboard the boat to preparing meals at a campfire on the beach, her family always had a freshly cooked meal.
After arriving at their Maui destination, Mama's Fish House opened 9 years later. The name that was bestowed upon her in Papeete, was an inspiration for the restaurant. Initially, Mama's Fish House was primarily visited by locals who appreciated the freshly prepared Maui fish, rather than the mainstream steakhouses.
As more people moved to Maui and tourism grew, Mama's Fish House quickly gained popularity and to this day is known for having some of the best fresh fish around, and boasts awards and recognitions from an array of organizations including Pacific Seafooder's "Most Popular and No. 1 for Food among Maui Restaurants," Trip Advisor's "Top 10 Fine Dining Restaurants in the US," Open Table's "Second most popular restaurant in the US", and the "James Beard Foundation Semi-Finalist award."
Mama's Fish House is at the top of many Maui best restaurant lists and with good reason, they know how to create an experience like none other. When you dine at Mama's Fish House, you will enjoy a friendly Polynesian inspired atmosphere. In addition to the delectable fish, menu options include a wide selection of soups, salads, and desserts. Mama's Fish House is open daily from 11 am-9 pm, and until 10 pm on Wednesdays.
Merriman's Kapalua
Merriman's in Kapalua, Maui is located in Kapalua Resort where it offers exquisite oceanfront views and farm to table cuisine. Merriman's menu offers seafood, steak, port, and vegetarian entrees along with several side dishes, appetizers, desserts, and beverages. Kapalua is home to many fun activities as well, such as Kapalua Ziplines.
Earning awards from Honolulu Magazine, Hawaii Magazine, and CN Traveler's as the Best Maui Restaurant, Merriman's is sure to please. Dinner is served nightly from 4:30-9 pm and provides live music. You can also enjoy happy hour or Sunday brunch.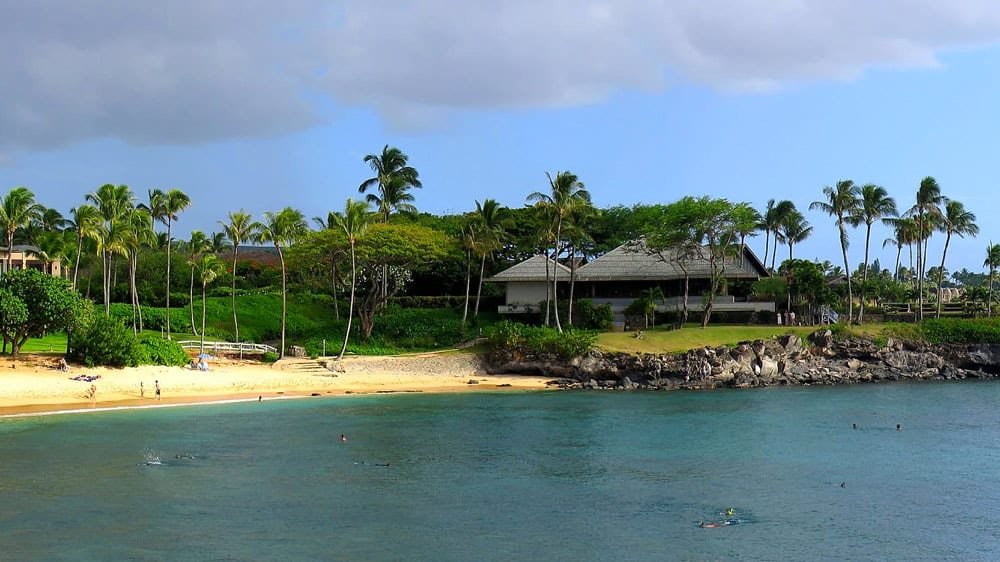 Merriman's Kapalua was established thirty years ago when Chef Peter Merriman began building relationships with local farmers, fishermen, and ranchers, encouraging them to produce the items he needed and giving his word he would buy from them. This restaurant is especially great for those staying at the Coconut Grove Kapalua Condos.
Prior to this collaboration, the farmers of Hawaii focused primarily on growing sugar cane and pineapple while other foods were imported. As local food producers joined in the opportunity, not only did it boost the local Hawaiian economy and provide healthier, fresher options, it enabled Chef Merriman to offer farm to table cuisine.
Peter's career and passion for food began very early in life thanks to his mother's career as a professional food writer in Pittsburgh. It was through her connections that Peter started his first job in a restaurant, where he worked for Master Chef Ferdinand Metz, who eventually became president of the Culinary Institute of America.
The Mill House at Maui Tropical Plantation
Whether you're looking for a romantic venue or a family-friendly restaurant, consider the Mill House Restaurant. Situated in the Maui Tropical Plantation, The Mill House offers a casual atmosphere with a touch of class in an open-air setting, a cozy atmosphere filled with plantation-era decor, fragrant tropical flowers, and lovely views of the West Maui Mountains.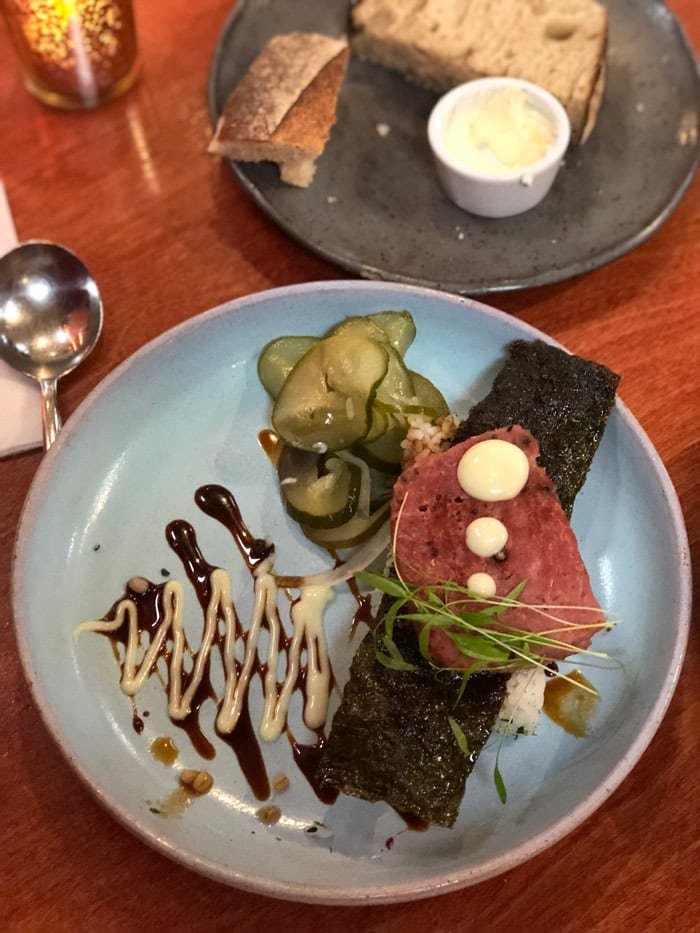 This list of Maui's best restaurants wouldn't be complete without the Mill House. The Mill House serves cuisine made of quality, organic locally grown ingredients. The menu includes numerous flavorful dishes incorporated from various cultures. Inspired by the many people that relocated to Maui more than a one-hundred years ago, to work in the booming sugarcane industry; migrating from Portugal, China, Spain, Japan, and Korea, foods at the Mill House were designed to honor the different cultures and embrace their history.
Hours of operations are daily from 11 am-9 pm. Reservations are strongly recommended due to limited seating. 
Ka'ana Kitchen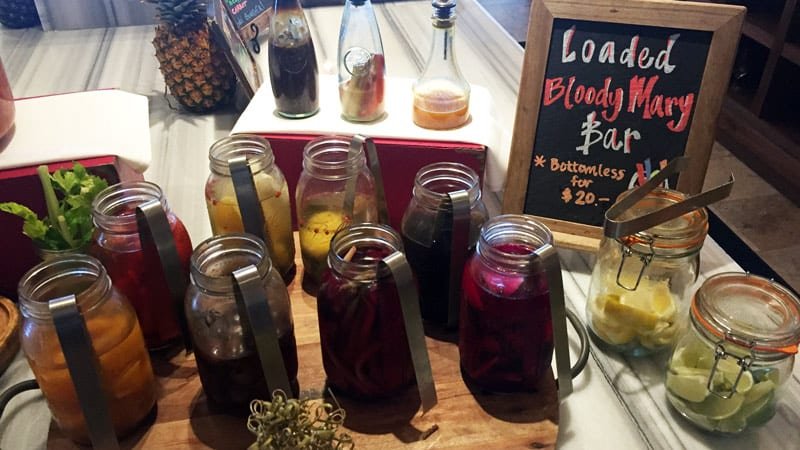 The Ka'ana Kitchen, located at the Andaz Hyatt resort in Wailea, is open daily for breakfast, lunch, and dinner. Ka'ana means 'to share,' and the hospitality and farm to table food choices exemplify just that. People of all ages and guest-party sizes dine at Ka'ana Kitchen. Being just a short walk from the Wailea Beach Villas, it's the perfect choice.
So whether you're looking for a restaurant to take your date or want to enjoy a meal out with family and friends, the laid-back atmosphere, views of the Andaz Maui Resort, and delicious Hawaiian food available at Ka'ana Kitchen makes it a perfect dining destination. Wailea has many great restaurants and luau options as well, at the Marriott and at the Grand Wailea.
Because Ka'ana Kitchen sources most of its ingredients from local farmers, many of the menu options change throughout the seasons, with the exception of a few mainstays such as their Kona Kampachi poke, chocolate tres leches, grilled octopus, and mushroom risotto. Located next to high-end condos like Wailea Beach Villas and Hoolei at Grand Wailea, this is the ideal place to have a leisurely brunch.
The brunch buffet at the Ka'ana Kitchen is infamous. This spread is worthy of taking a few hours to slowly enjoy the decadent feast. Several different stations of amazing dishes fill half of the restaurant space. We doubt you've ever seen anything like it, we hadn't.
Da Kitchen
Da Kitchen first opened its doors on Maui, in Kihei, in 1998. The owners incorporated traditional Hawaiian food with the flavors of many other cultures that migrated to Hawaii. For more than twenty-years, Da Kitchen (Hawaiian slang for "The Kitchen," has thrived on creating delicious food, supporting the local community, and providing a tasty, satisfying experience for guests. Now located in Kahului, close to the Maui airport, this ultra-popular place for local-inspired dishes frequently has a long line and up to 45 minute wait times.
Da Kitchen has won several awards, has been featured on popular TV shows including Diners, Drive-Ins and Dives and Man v. Food, and cooked at the Inaugural Luau for former President Obama.
Foods served at Da Kitchen include burgers, sandwiches, chicken, and shrimp, as well as steak, pasta, and vegetables. Enjoy dining in or order take out at Da Kitchen. The hours of operation are 11 am-9 pm daily. 
Frida's Mexican Beach House Restaurant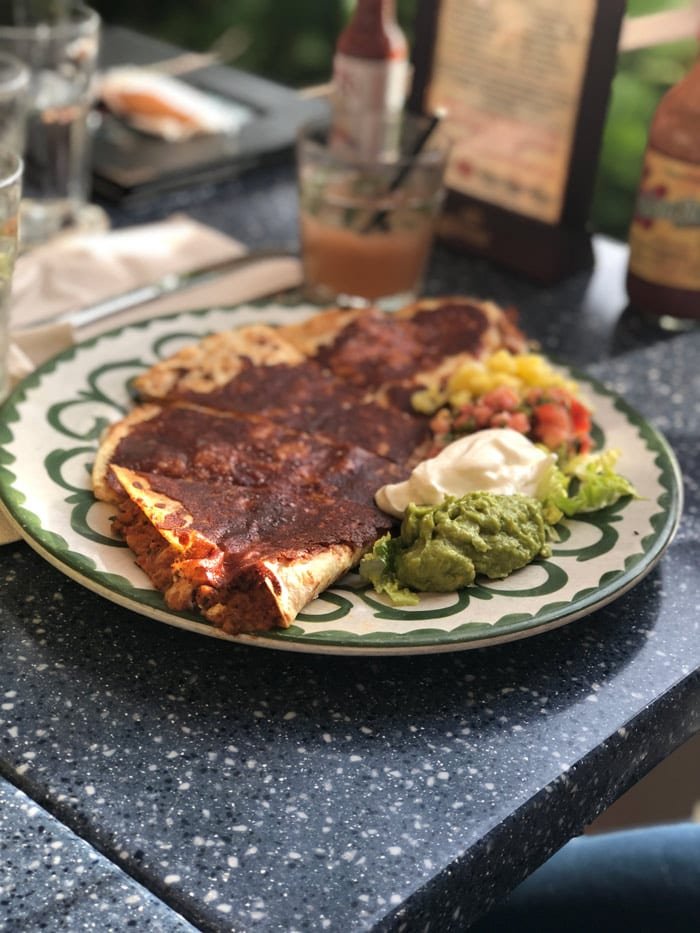 Frida's is located in Lahaina along the Mala Wharf area of Front Street. Frida's offers a relaxed beachfront setting where you can bite into delicious eclectic Mexican fare while listening to the ocean. Whether you're in the mood for a full meal or merely want to enjoy a hand-crafted cocktail or a shot of tequila, this is the place to go.
In addition to traditional Mexican dishes, on the menu, you'll also find Latin American inspired dishes that range from rib-eye mojo de Ajo and street tacos to tiger prawns, fresh fish, and cactus fries. Obviously, it's perfect for that Cinco De Mayo party! It's definitely one of Maui's best restaurants. If you're staying in a condo in Kaanapali, this fresh eatery is only a short drive away.
Frida's is open daily for lunch (11am-3pm) and dinner (4:30pm-9pm).
Lahaina Grill
The Lahaina Grill first opened its doors in 1999 and has won multiple awards, including Best Restaurant. Located right off of Front Street on Lahainaluna, the ambiance will impress. With tables covered in crisp white linen, walls decorated in an array of artwork, and a tin-stamped ceiling above, the Lahaina Grill offers fine dining at its best.
Given the variety of options on the menu, it doesn't matter if your preference is surf, turf, or vegetarian, you're sure to find a favorite on the entree menu. Lahaina Grill also has a few signature items to choose from including their triple-berry pie, and seared ahi in a sesame crust.
Hours of operation are nightly beginning at 5 pm, with reservations available. Enjoy dining at the Lahaina Grill located in the historic Lahaina Inn.