Consistently voted one of the top islands in the world, the island of Maui is a very popular destination not just for tourists, but for those looking for a second home or for investment opportunities. The Maui Real Estate market is an incredibly strong market that provides a variety of opportunities for those looking for a home in paradise.
If you love coming to Maui year after year and are still paying the resorts to stay here, have you considered owning your own condo? An ownership opportunity that not only pays for your vacations but provides additional income as an investment as well.
The Advantages of Owning a Condo on Maui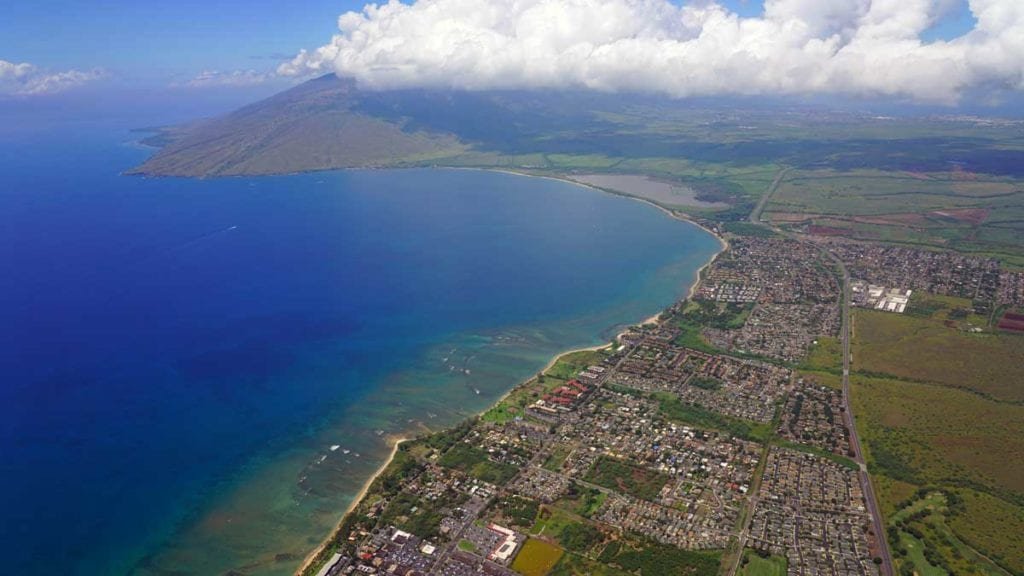 There are a variety of vacation ownership programs through resorts like the Hyatt, Westin, and the Marriott, but none provide as strong of a value proposition as owning your own short-term vacation rental. With a 30% down payment, the minimum required by lenders at most complexes, you can own your very own Maui condo that has the potential to rent up to 90-95% of the year. The rental income from sites like Airbnb and VRBO can more than cover the costs of ownership.  Many units even create cash flow beyond paying the mortgage while even allowing you to spend a few weeks a year in the unit yourself.
Many property management companies exist on Maui to assist in the day-to-day business of operating a short-term rentable condo. Companies like Coldwell Banker's Island Vacations take care of everything for you, from coordinating cleaning, paying HOA's and taxes, as well as taking care of issues that naturally occur with guests and with maintenance. This industry has gotten more competitive in recent years and the rates have become very competitive, if you'd like to learn more about ownership or property management, you can contact local Maui realtor Evan Harlow R(S) 82003 with Coldwell Banker Island Properties at 808-214-4799 for more information. You can search for properties here at Maui Elite Property.
Maui's Most Popular Condos
Maui has two major resort areas locally defined as the South Side and West Side. On the West Side of Maui, there are a handful of communities including Lahaina, Kaanapali, and Kapalua that provide great options for owning a short-term rentable condo on Maui. On the South Side of Maui, the town of Kihei and the smaller resort communities of Wailea and Makena have a wide variety of options to own a piece of Maui Real Estate. These communities offer condos with ocean views and many are oceanfront, of course, the closer to the ocean and the better the view the higher the price tag.
Maui Condos For Sale in Lahaina, Kaanapali, and Kapalua
The West Side of Maui has many complexes to choose from. The Aina Nalu is one of Lahaina Town's most popular short-term rentable complexes. Offering 2bd/2bth and 1bd/1bth floorplans, Aina Nalu boasts two large pools and communal areas on the property, The Mauka Pool is a saline pool and is centrally located on the property. There are cabanas, restrooms, lounge chairs, and everything you would expect at a high-end resort.
In Kaanapali, the most popular complex is the Honua Kai, and now its sister property the Luana Garden Villas. The Honua Kai features 4 different floor plans with studios, 1bds, 2bds, and 3bd units available. A huge aquatic area featuring multiple pools, hot tubs, and lounging areas adorn this oceanfront resort that also provides easy access to one of the best beaches on Maui. The famous Duke's restaurant sits on the property and is the perfect place to grab a Mai Tai after a day exploring the turquoise waters of Maui's leeward beaches.
Kapalua is a very high-end sector of Maui real estate with much less inventory than the rest of the island and some of the most beautiful properties many have ever seen. The Montage Kapalua Bay is a luxury resort offering fee simple ownership opportunities for those looking for the finest of resort living. Kapalua is also home to the Kapalua Bay Villas that also offer the chance to enjoy a luxury condominium in a more exclusive location. The Kapalua golf courses as well as Kapalua Bay, DT Fleming Beach, and Honolua Bay make this part of the island a wonderful place to visit or to live. Residential property in this area is for the elite, with commanding views come commanding price tags.
While there are many other options of real estate ownership on Maui, these are just a few examples to help provide a broad overview of what's available on the island. If you would like to learn more contact Evan Harlow R(S) 82003 of Coldwell Banker Island Properties or visit www.mauieliteproperty.com to search.
Brokerages
Given the strength of the Maui real estate market, there are a wide variety of brokers on the island. Hawaii Life has become a very popular brokerage seeing continued success after their hit tv show. Coldwell Banker Island Properties is Maui's top producing real estate brokerage for over 30 years. Other international brokerages like Sotheby's are on Maui as well.
South Side Maui Real Estate
South Kihei has become one of the most popular areas on Maui to own primarily because of its incredible weather, collection of great beaches, and a larger amount of condo inventory with a wider variety of complexes than the West Side. Some of the more popular Maui condos for sale in South Kihei are at complexes like Kamaole Sands, the Mana Kai, and Maui Banyan. These are just a few of the options available, South Kihei has a large catalog of complexes to choose from.
Wailea Condos
Wailea is a luxury resort community like no other in the state of Hawaii. Wailea only has high-end resorts like the Andaz Maui and the Four Seasons and likewise, its condo offerings are also primarily in the luxury category. The Palms at Wailea, Wailea Ekahi, and Hoolei are three of Wailea's best short-term rentable complexes. If you're familiar with Wailea, you'll know that it's a quiet beach community that enjoys the finer things in life. Wailea is an extremely popular place to stay with high occupancy rates making an investment property in the area that much more attractive. Wailea has many great beaches such as Wailea Beach and is close to Makena where Big Beach, one of the best beaches on Maui, is.
Final Thoughts
Since modern development really began on Maui in the 1960s, the Maui real estate market has been going strong for decades. You may be wondering what type of impact the recent Coronavirus pandemic has had on the market here on Maui. While none of us have the definitive answer, one thing is certain, every time a major event has impacted Maui real estate, the market has come back stronger than before.
Many experts believe the impact on the market won't be as severe as the 2008 mortgage crisis. This is because most people aren't overleveraged the way they were during that period of irresponsible lending. We are seeing some price reductions as transactions decline during the lockdown. But, to be honest, the market was overdue for a correction, and in the long term, this could be a very healthy thing for the market. At the minimum, this will create some buying opportunities for those with cash, and with mortgage rates being at all-time lows, it's a great time to go ahead and get pre-qualified. If you would like to discuss the ever-evolving Maui real estate market, call Evan Harlow R(S) 82003 at 808-214-4799 for more information about buying or selling.