Kaupo General Store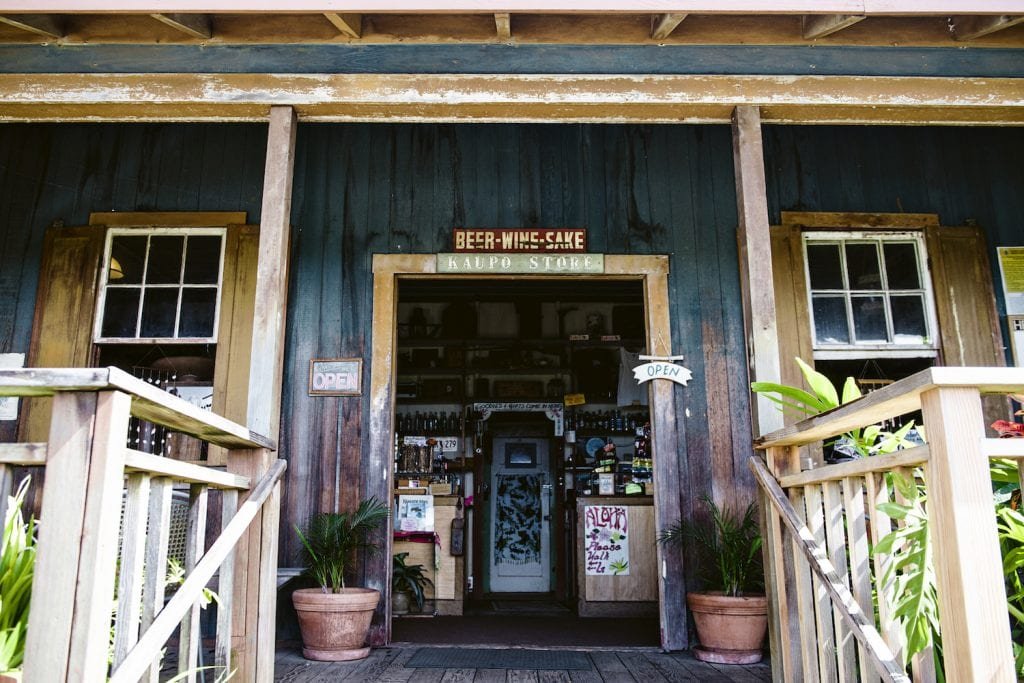 Those brave enough to drive the backside to Hana are met with a few realities. The road is more of a path that cars can drive along than anything and that it's pretty desolate. Once a thriving community the backside of Hana in the Kaupo region had many inhabitants. Long ago it was a place of vibrant royal communities. Now The landscape has reclaimed much of what once was and travelers have only one place they can stop for provisions. The Kaupo General Store.
Location
Just past the Hana Highway n#35 mile marker lies the Kaupo General Store. Heading from Hana Town the #35 Mile Marker is closer to the Hui Aloha Church.
The store contains many snacks and small bites for the hungry traveler. The store also has a slew of old-timey artifacts from days gone by. Mixed in art and some other interesting items can be seen peppered throughout. Also known as the "Nick Soon Museum", named after the previous owner, here lies a shining example of pre-statehood Hawaii. The perfect place to stop for a last-minute souvenir on the Road to Hana.
So if you're in need of a last-minute snack on the ride back to your hotel the Kaupo General Store is going to be your best bet and your last one. Be aware the store is not open on Sundays and runs on Maui time. This means that if you have arrived during what might seem like operating hours be patient. This is a rural one-woman operation these days and as such you might arrive to find no one is there.
Enjoy and Let Enjoy
Before you leave this amazing and scenic natural landscape, remember that the beauty of this magnificent beach is very fragile. Treat it with respect it deserves. Help preserve this rare eco-system by remembering to remove anything that you brought with you. There are no trash facilities or disposal services at the beach. It is important to be conscientious and maintain the magic you've experienced here. Help future visitors experience the same sense of awe and wonder that you have enjoyed.