Kipahulu Campground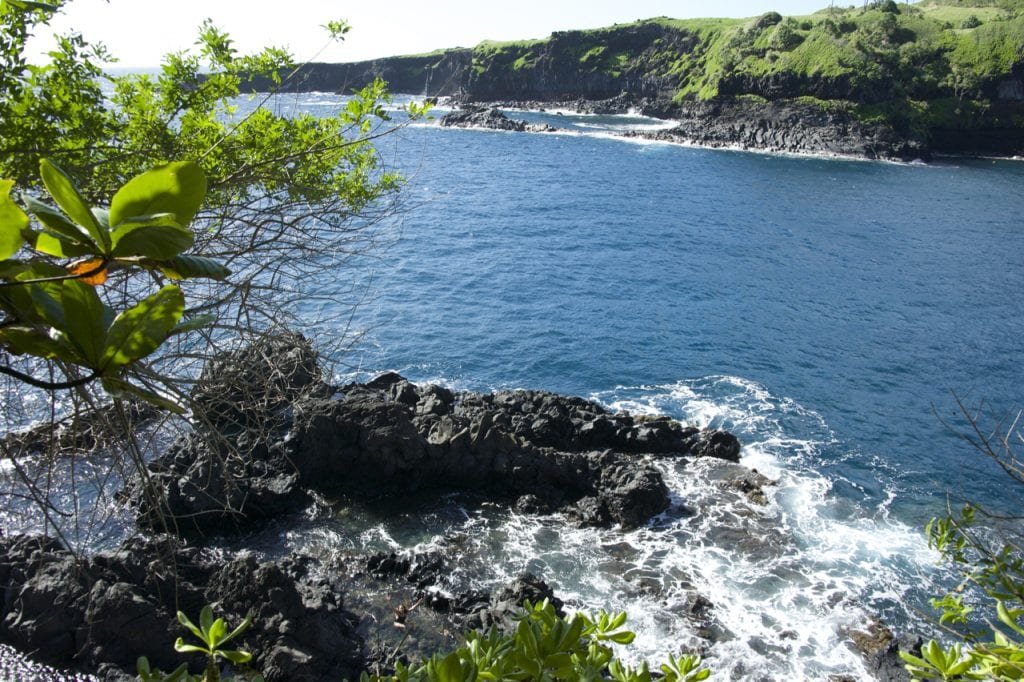 The Highlights
Kipahulu campground is a drive-up campground. This wet and remote campground is serene and ideal for those looking to getaway. The grounds are about 1/8 mile south of the Kipahulu Visitor Center. The park has amazing views of the ocean. These cliff ocean overlooks provide tranquil ocean wave sounds day and night. This campground has picnic tables, pit toilets, BBQ grills, and is reserved on a first come first serve basis with a three-night maximum. This campground is located near some of the most popular stops along the Hana Highway. A short hike will bring you to 'Ohe'o Gulch and the start of the Pipiwai Trail that ends at the Waimoku Falls.
Word of Caution
This campsite does not have drinking water. It is available for purchase at the visitors center. There are two general stores in Hana Town about 10 miles away. Make sure to have all of your supplies before making your way to Kipahulu.
Although the park campsites are available on a first-come first-serve basis, do note that you must pay for your spot. The permits can be purchased at the Kipaulu Visitors Center anytime throughout your stay.
Kipahulu is also known for weather that can be somewhat unpredictable. Make sure that you are prepared for rain, harsh sun, and mosquitos. Also, note that emergency Medical is about an hour away due to the Campgrounds remote location.
Haleakalā National Park is an ever-changing landscape combine that with unpredictable weather and you have a recipe for uncertainty. Please be advised of all warning signs in the surrounding areas. It is not advised to swim near this campground. There are many signs posted, but please make safety your number one priority. This is a beautiful place and should be enjoyed safely.
Directions to Kipahulu Campground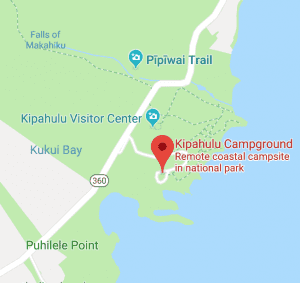 1. Take the Hana Highway (Hwy 360) towards Hana Town.
2. It is at Mile Marker #42
3. GPS Coordinates: 20.6597 N,-156.0467 W
Enjoy and Let Enjoy
Before you leave this amazing and scenic natural landscape, remember that the beauty of this magnificent beach is very fragile. Treat it with respect it deserves. Help preserve this rare eco-system by remembering to remove anything that you brought with you. There are no trash facilities or disposal services at the beach. It is important to be conscientious and maintain the magic you've experienced here. Help future visitors experience the same sense of awe and wonder that you have just enjoyed.