Laulima Farm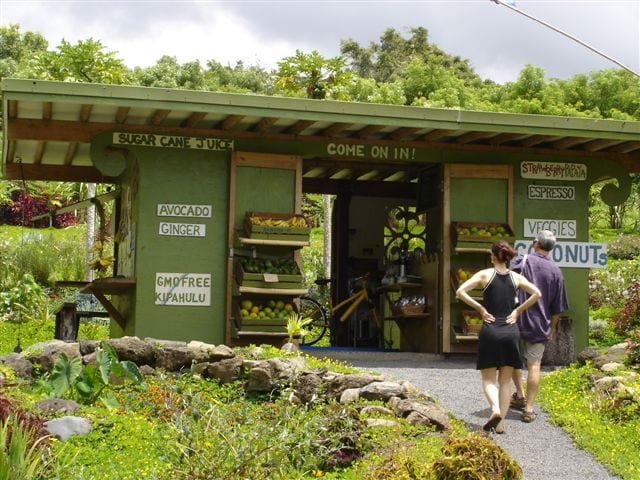 The Highlights
The Lualima Farm is a 13-acre family farm in the Kipahulu Valley along the famous Road to Hana on Maui that has been in operation since 1996. The farm and its farm stand are well known for its commitment to organic growing practices and sustainability. Located just past O'heo Gulch and Kipahulu Campground this is one of the few places to purchase food past Hana town. Laulima means "many hands together" in Hawaiian. The farm has a focus on sustainability and is an example to the rest of the world. Laulima is a certified organic sanctuary.
Hundreds of varieties of organic fruits and vegetables are grown on the farm. Coffee, Tumeric, and popcorn are a few of the popular items that are grown at Laulima Farm. The volcanic soil provides fertile ground for all that is grown here.
Numerous renewable energy sources power the farm. Wind, solar, and vegetable oil-powered generators can all be found at Laulima farm. This location is part of the United Nations Biosphere Reserve. There are a number of other amazing things that take place here. The use of recycled materials to create furniture and the creation of one of a kind remedies. Stop by and get a glimpse, and a taste, of that, is possible through sustainable and organic farming.
Directions to Laulima Farm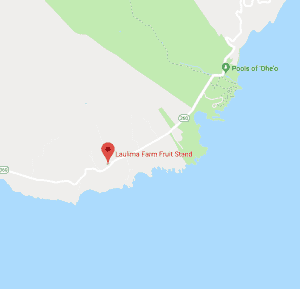 1. Take the Hana Highway (Hwy 360) pass
2. It is just past Mile Marker #40
3. GPS Coordinates:20.651660,-156.059887
Enjoy and Let Enjoy
Before you leave this amazing and scenic natural landscape, remember that the beauty of this magnificent beach is very fragile. Treat it with respect it deserves. Help preserve this rare eco-system by remembering to remove anything that you brought with you. There are no trash facilities or disposal services at the beach. It is important to be conscientious and maintain the magic you've experienced here. Help future visitors experience the same sense of awe and wonder that you have enjoyed.