The Best Maui Family Activities to Experience 
Perhaps you've always dreamed of a Hawaiian vacation, but you've assumed that an island trip would have to wait until after your kids have moved out of the house. Think again! Once you find out how kid-friendly a tropical vacation can be, you'll be ready to book airfare for the whole family. Check out the following Maui activities that promise engaging, memorable experiences for people of all ages.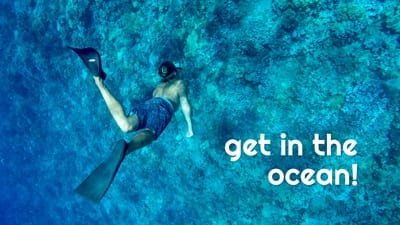 Be on the Lookout for Marine Life
Kids who don't live near the coast may never have seen a whale before, but you can change that on a Hawaiian vacation. Humpback whales are seasonal to Maui and whale season begins December 15th and last until April 15th. The first few months of the year are the peak time to spot them. Spinner dolphins live in the Maui area too, and these animals can usually be seen throughout the entire year. You might get lucky and spot an ocean creature from the shore, but the best way to set your sights on whales and dolphins is to book a wildlife boat tour.
Take a Surfing Class
Surf's up, dude! There's a good chance that every member of your family is a surfing novice, so taking a beginner class together can be great fun. The Hawaiian ocean is warm and inviting, and riding a surfboard provides a different beach experience than swimming or building sandcastles. Kids ages four and up can try their hand at surfing, but it's recommended that they already know how to swim before participating in this activity. Life jackets and soft boards help keep this activity safe for people of all ages.
Take in a Traditional Luau
Many tropical travelers rate attending a Hawaiian luau as one of the most memorable experiences of their Maui vacations and its one of the very best Maui family activities. After all, how could a show with hula dancers, lively music, and daring fire tricks not make a stunning impression? Most luau experiences also feature a beautiful beach setting and an abundance of tropical foods that you can enjoy throughout the evening. The most family-friendly luaus include activities specifically designed to engage young viewers. Children might be invited to dance with the performers, express their creativity with craft projects, or play traditional Hawaiian games. Of all the Maui Family Activities, this one is sure to have something for everyone.
Sail Above the Island on a Zipline
Families who enjoy adventure can't beat the experience of seeing the sights of Maui from high above. Some zip lines go over the island's sandy beaches, and others provide a bird's-eye view of lush jungles. On a sunrise zipline tour, you can watch the sky light up with brilliant color before sliding down the cables. If early mornings aren't your thing, consider pairing your zip line adventure with a bicycle trip or a hike up the side of a mountain. Participants must meet age or height minimums, so ziplining trips are best for families with tweens or teens.
There's nothing like an island vacation that includes all of your loved ones. Together, your entire family can discover the best that Maui has to offer.