Thank you for your purchase! We will process your order and get your tickets out to you as soon as possible!
We wanted to let you know that we have a special today if you would like to add on a one day tour from Maui to Pearl Harbor.
---
**TODAY'S SPECIAL**
Discover Hawaii Tours – Pearl Harbor/ Oahu Tours from Maui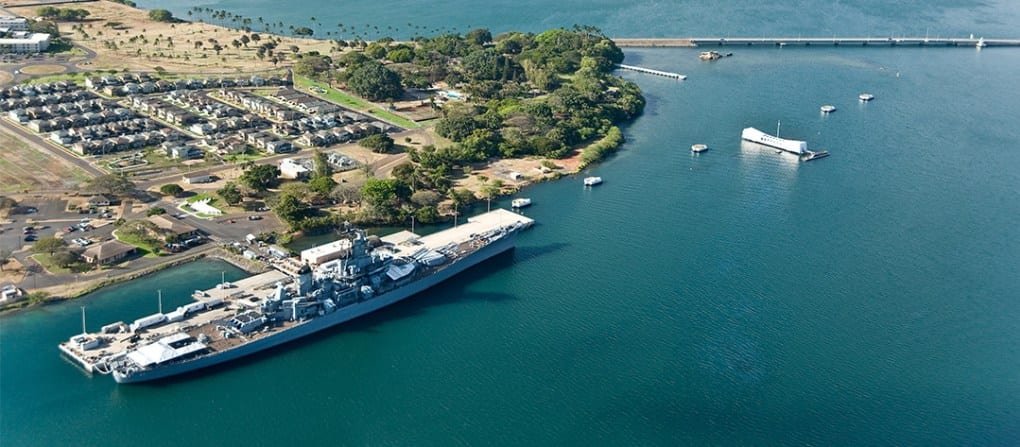 Experience Pearl Harbor from where it began and where it ended. From the moment, you enter the Arizona Memorial, your thoughts on what freedom represents will change. The movie is profound, sad, yet re-ensuring that America can rise to the occasion to defend our country. After the attack on Pearl Harbor, the Japanese commander of the Imperial Pacific Fleet of Japan, said: "I fear we have woken a sleeping dragon, and he is angry". He didn't believe the attack to be as successful as his subordinates thought it was. In the end, he was right. One of the best reasons to visit Pearl Harbor on one of these Discover Hawaii Tours Pearl Harbor is to pay your respect to those who fought, died and were so brave in the face of overwhelming odds. America has proved time and time again that it can and will rise to defend itself. Each of these tours offers a variety of different options in terms of what you would like to see and which airport on Maui you would like to leave from. If you're having trouble narrowing down the options, and believe us, we know there are a lot, just give one of our representatives a call at 855-268-0387 to learn more about the options for the Discover Hawaii Tours Pearl Harbor tours.
Tour Highlights(Not-Applicable to All Tours): 
Listen to a live Historical Narration by expert guide
View dramatic footage of the actual attack
Board Navy Shuttle to the Arizona Memorial
View the U.S. Pacific Fleet Headquarters
Visit the Arizona Memorial WWII museum
See the "Black Tears of the Arizona"
Experience the "Mighty Mo" – USS Missouri Battleship ($16.00 admission included)
Stand on the Surrender Deck where WWII ended
Punchbowl National Cemetery of the Pacific
Historic Honolulu City Tour
King Kamehameha Statue
Discover Hawaii Tours Pearl Harbor uses either Hawaiian Airlines or Mokulele Airlines for transportation.

Tip of the Day:
Travel light. There are no lockers at the Arizona Memorial. Handbags, purses and backpacks are not allowed on the memorial. Only a camera with no case is permitted. Travel restrictions by TSA apply.
Meals:
Lunch is included at a secret location. Bring cash for snacks, beverages, and incidentals.
Restrictions:
Must present a valid photo ID
No bags, purses or camera cases allowed at the Arizona Memorial
Must present voucher to bus driver in Honolulu
Do not leave valuables on the bus. Travel light
Spelling errors can be subject to additional fees
Strollers are not permitted on the Navy launch
Items that offer concealment such as purses, handbag, backpacks, camera bags are prohibited in the National Park
Hawaiian Airlines is the air carrier for these tours. Policies set forth by Hawaiian Airlines that govern air travel apply to this tour.
Terms & Conditions: 
This event is non-refundable once it's scheduled. Hawaiian Airlines standard rescheduling fee applies for rescheduling the flight. COMPLETE NAME (As it Appears on Your ID), BIRTH DATE AND GENDER are required for this event.
The journey continues on to Ford Island, an active Navy base under federal protection to the Pearl Harbor Aviation Museum where you will get a first-hand look at the aircraft that Navy pilots flew into combat against the Japanese. Your tour guide will share with you the stories and abilities of the aircraft and the young Heroes who saved our world.
The final leg in this historical adventure will take you to decks of the world's last and most famous battleship the USS Missouri, which served from World War II through Desert Storm. The Missouri was the site of the 1945 Japanese surrender to the Allies. During this tour of the Mighty Mo you will follow the same footsteps of General Douglas MacArthur that ended the conflict that took over 55 million lives.
You can fill out the form below for express one-click checkout, or you can click here to learn more about the One Day Pearl Harbor Tour With Discover Hawaii Tours.
Book This Now