Wailua Valley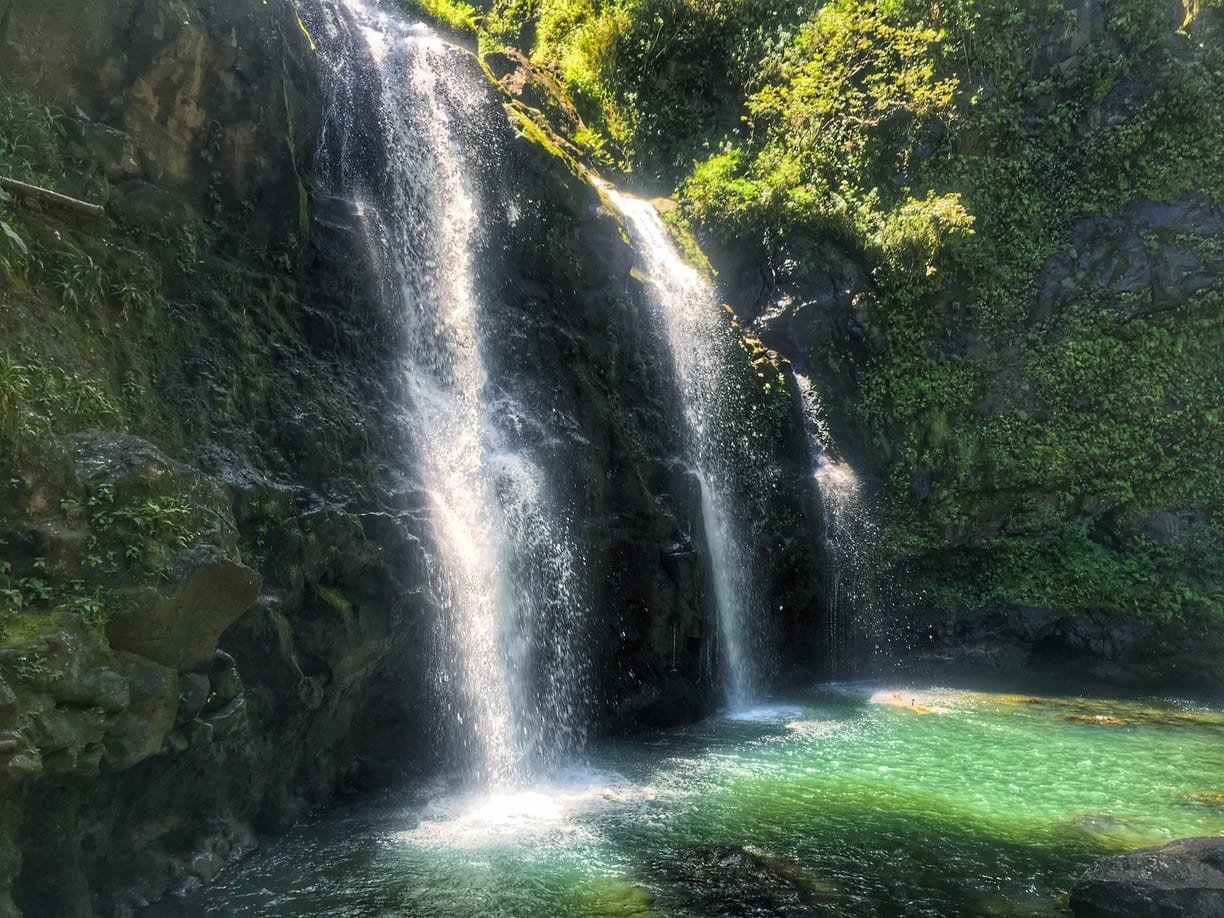 The Highlights
The Wailua Valley is an area whose small size is more than made up for by its rich and dense Hawaiian culture. this small unassuming landmass contributes much to the Hawaiian ecosystem. For starters, there are many rare species that make their dwelling in this rich vegetative area. Among some of the rarest species are the freshwater variants, which include freshwater shrimps, Hawaiian stream snails, and Hawaiian stream gobies. Because this area has so many freshwater streams, it is one of the only places such creatures can be found. in addition, there are also a variety of plants within the valley. Some of the more abundant plants that can be observed include mangoes, avocados, taro, coconut palms, guava, and bananas.  More rare plants and vegetation that can be observed in Wailua Valley include rubber trees, and Olana, a rare and temperamental plant whose fibers have been used for centuries for making fishing nets, hats, slings, and cloaks.
The Land
The Wailua Valley has played a very important role in the history and ecology of Maui. The Valley receives anywhere between 100 to 300 inches of rain per year. This makes the Wailua Valley the largest supply of drinkable surface water in the Hawaiian Islands. Because of its location and vast resources, most of the area was untouched when wars broke out between the natives, preserving the authenticity and natural beauty of the area.
The area provides an incredible hiking trail that allows you to get to reach freshwater pools and waterfalls in less than half an hour. You can also stay longer and explore the rainforest where you will discover many amazing gifts of nature.
How to Get There:
Reaching the Wailua Valley Garden is not particularly difficult. It can be found near Mile Marker #21.2 on the Hana Hwy. The GPS Coordinate is 20.821843,-156.137974. It is one of the stops on the Road to Hana that is actually off the Highway. As such, there are no difficult or hidden paths to take.

Word of Caution
Although beautiful, the Wailua Valley, and the East Maui Mountains have some potential dangers. First off, it it important to be aware that the area has been known to have flash floods from time to time.  Another important thing to remember is that parts of the hiking trail are on govermentment. Visitors to the area are advised to get permission from East Maui Irrigation before hiking. The third point to be aware of, is that this is an area in which wild boars are hunted. Wild Boars can be damaging to the native ecosystem. As such, hunters and their dogs are often found in the area hunting the boars for sport, and food. Please be careful and make sure that you remain aware of your surroundings.
Enjoy and Let Enjoy
Before you leave this amazing and scenic natural landscape, remember that the beauty of this magnificent beach is very fragile. Treat it with respect it deserves. Help preserve this rare Eco-system by remembering to remove anything that you brought with you. There are no trash,restroom facilities, or disposal services at the property, so please avoid littering. In addition, please avoid removing anything from the site without express permission. Above all, It is important to be conscientious and maintain the magic you've experienced here. Help future visitors experience the same sense of awe and wonder that you have just enjoyed.