Maui Tropical Plantation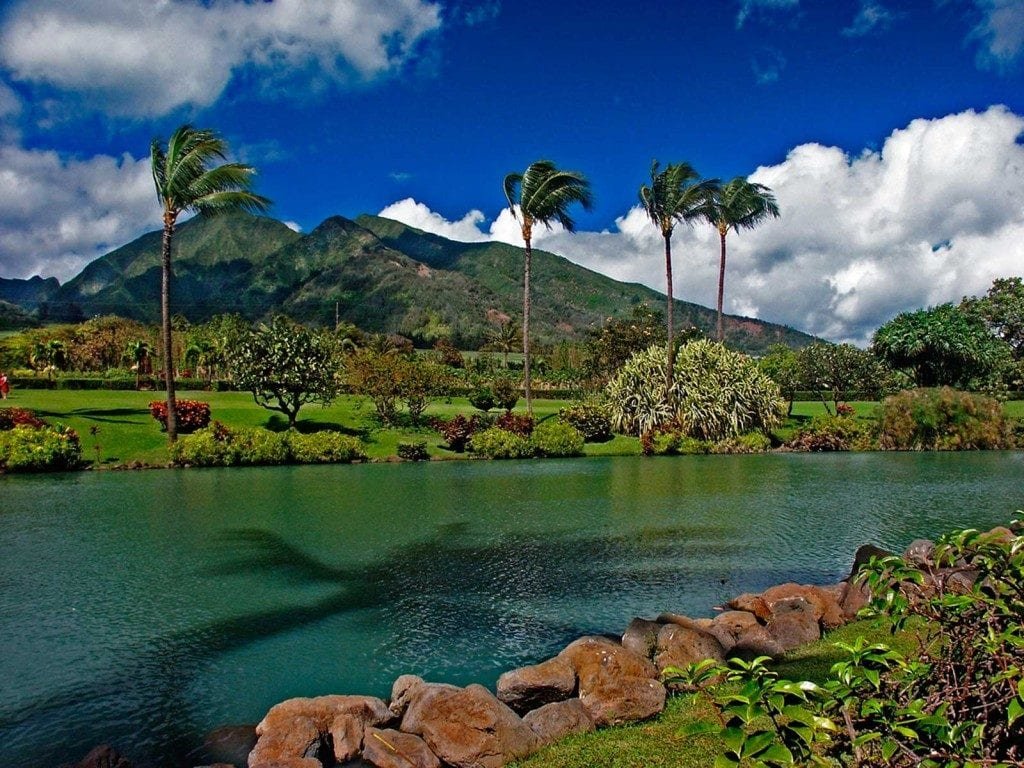 The Highlights
The Maui Tropical Plantation is located in the majestic Waikapu Valley. This fertile expanse is an agricultural hub, event venue, and has attractions for everyone. No wonder why the Maui Tropical Plantation is the number one overall attraction on the island.
The plantation offers many event options for parties large and small. This is the premier non-beach wedding location on Maui. You'll definitely want to reach out to the plantation well ahead of time for any events that you're interested in. The Maui Tropical Plantation is a popular destination year-round. There have been over 10,000 weddings that have taken place here over their 25 years of operation. Maui Tropical Proudly Supports the LGBT community as is one of the islands most inclusive destinations.
There is much more to the tropical plantation than a wedding destination. There is a zipline on the property for those who are looking for something more thrilling to do. You can also view the property on foot or on one of the Tropical Express Tours.
The Mill House is a masterful craft culinary experience located at the heart of the Maui Tropical Plantation. Influences from the melting pot of cultures represented on the island including Japan, China, Spain, Korea, Portugal, and many other distant lands as well. Experience Maui Chef's Table to be whisked away by the creative minds and innovated techniques that the Mill has to offer. Also, there are other popular stops around The Maui Tropical Plantation. This includes The Scoop, home to many delicious frozen treats, and the Plantation Store where you can find the perfect gift or souvenir.
Directions to Maui Tropical Plantation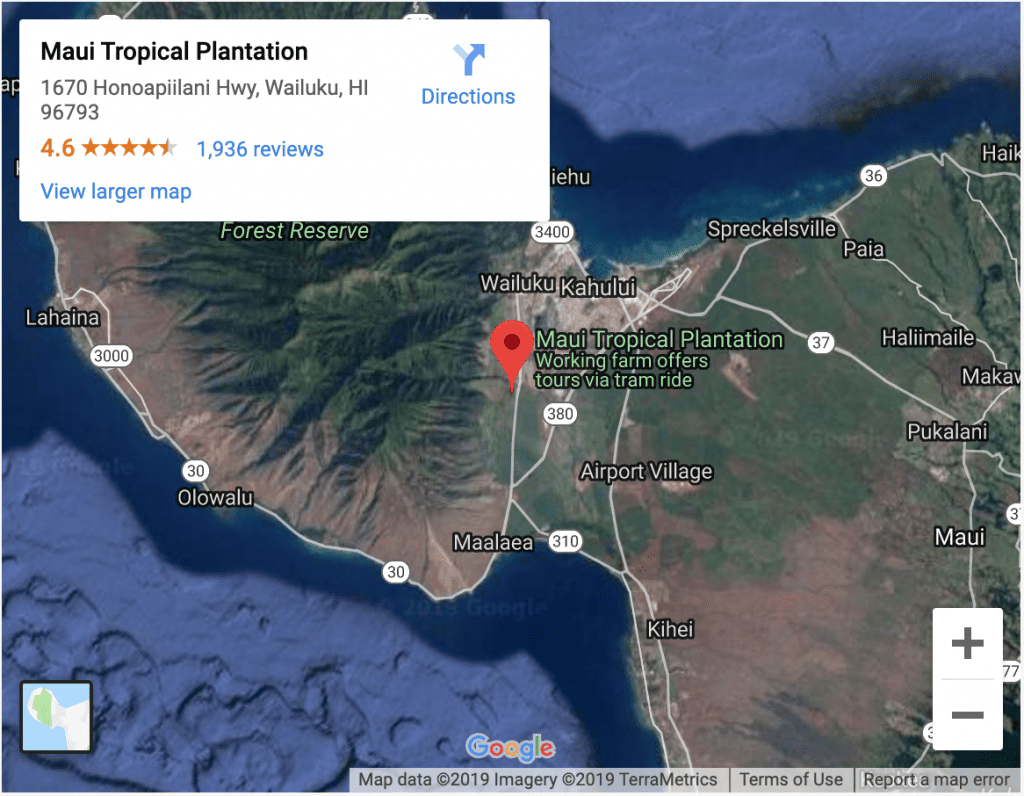 1. Take Highway 30 towards Maalaea Harbor from the Northern side of the island (Kahalui, Hana, etc.)
2. Take Highway 30 towards Kahalui coming from Kihei or the West Side (Lahaina, Kaanapali, Kapalua, etc).
3. Look for mile marker 38.5
4. 1670 Honoapi'ilani Hwy Waikapū, HI 96793
Enjoy and Let Enjoy
Wherever you are while visiting Maui remember that the beauty of this magnificent place is very fragile. Treat it with the respect it deserves. Help preserve this rare eco-system by remembering to remove anything that you brought with you. It is important to be conscientious and maintain the magic you've experienced here. Help future visitors experience the same sense of awe and wonder that you have just enjoyed.