Gemini Charters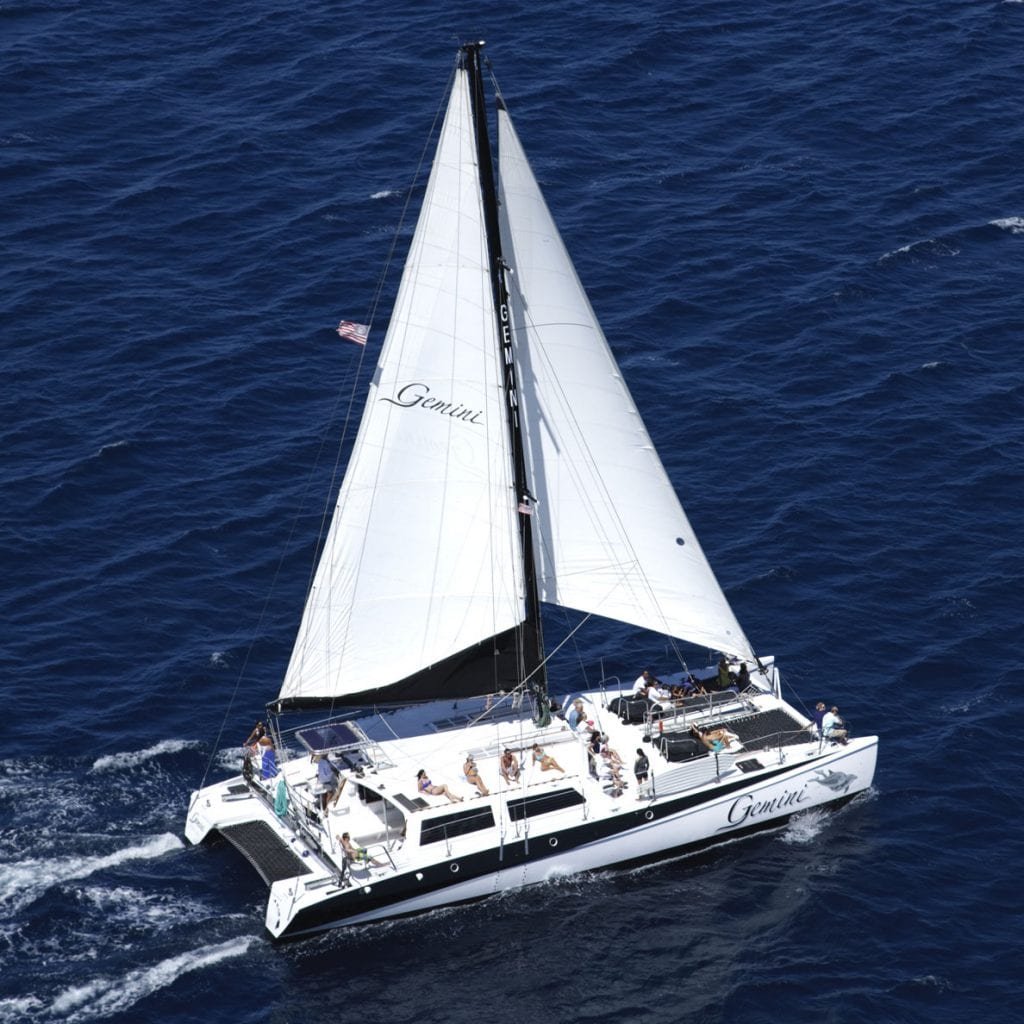 Departing from the beautiful Kaanapali beach, Gemini Sailing Charters sails towards the best snorkel spots off of West Maui. This family owned and operated company has been sailing these waters for over 35 years. Gemini Sailing Charters has cultivated an experience that brings guests back time and time again.
A Legendary Experience
Since 1992 Gemini has been the only ship in the Gemini Sailing fleet. After over a decade of inter islands charter offerings, snorkel trips, whale watches, and more Gemini launched into the Ka'anapli sailing fleet.
Focusing on a level of quality that has been meticulously maintained for years, Cruise Director David Foellinger has worked with his Captains and crew to create the legendary Gemini experience. Having stayed together for years has allowed for Gemini Sailing Charters to use efficient and creative management across the entire organization. This is key in creating an experience that brings customers back on each and every charter.
Gemini is a luxury catamaran that is certified for up to 75 passengers. However, every charter will have no more than 49. This results in one of the most spacious charters, an amazingly smooth voyage, and allows the crew to give a level of attention unheard of on larger charters.
Snorkeling, Whale Watches, and More!
Depending on the time of year, Gemini Sailing Charters offers spectacular Whale Watching tours in both the morning and afternoon. All tours include signature cocktails and complimentary reef-safe sunscreen.
Unforgettable sunset while snacking or enjoying a Mai Tai with Gemini Sailing Charters Premier Sunset Sail is an amazing choice. These sunsets are breathtaking year round, you simply can't go wrong. If you're looking to get in the water and see some of the amazing marine life off the coast of Maui check out the Gemini Sailing Charter Ka'anapali Snorkel and Sail.
If you're planning on getting out on the water while here on Maui make sure to Gemini Sailing Charters and Maui Tickets For Less guaranteeing the best deal. Book online or call 855-268-0387
Call Our Toll Free Phone Number At 855-268-0387 Or Click Here To Email Us About Your Maui Activities And Tours.