Maui Things to Do
When you find yourself on the Valley Isle, you'll be in need of a few ideas for things to do on Maui. This list is by no means exclusive and it's also by no means in order. There are so many fun Maui Things to Do its really hard to rank them, so we'll just throw you some ideas and you can take it from there. We are always adding to this list, so if you have an idea, let us know!
---
Maui Tropical Plantation
While you're on the Valley Isle, perhaps on your way to Iao Valley or going for dinner at the  famous Mill House Restaurant, you'll want to visit the Maui Tropical Plantation. A lush, beautiful agricultural property showcases the best of rural Hawaii. Gifts, treats, and a gorgeous setting make this a must do when on Maui.
---
Swim in Waikamoi Falls

Waikamoi Falls is one of the best stops on the Road to Hana in our opinion. There are two huge waterfalls to enjoy, the one in the front catches most people's attention, leaving the one in back to be a little more private, especially in the mornings. Look out for Mile Marker 10.
---
Explore New Flavors at Lineage
Lineage is one of the hottest new restaurants on Maui. Located in the Shops at Wailea, this celebrated boutique eatery offers a perfectly curated menu by the reknowned Chef Sheldon, known for the incredibly busy local plate restaurant Tin Roof in Kahului. A relaxed atmosphere combines with a unique menu offering inspired rendetions of unique Hawaiian and Asian fusion such as Pipikuala, Poi Mochi, and Squid Lu'ua. The libations will also impress, with the 'Makule Kiawe' which is Elijah Craig Small Batch, kiawe bean gum, house bitters, orange bitters, orange oil, kiawe smoke all in one delectable drink.
---
Wailea Coastal Trail
The Wailea Coastal Walkway is a great way to unwind at the end of the day. The 1 ½ mile paved path winds around 5 of Maui's beaches. Many people take to the path around early evening for a glimpse of the sun setting across the landscape. The trail's mountainside is lined with plenty of Maui resorts where you can get lunch or light refreshment. The oceanside of the path is a perfect way to people watch on the beaches. The path has many interpretive signs that detail the numerous plants of the Hawaiian landscape. The Wailea Coastal Walkway has also become a popular spot to watch humpback whales breaching in the ocean. Along the way you'll walk pasty several of Maui's best properties such as Wailea Point and the Wailea Beach Villas.
---
Down the Hatch in Lahaina

One of the hottest restaurants and bars on Maui is Down the Hatch. Located at the historic Wharf Cinema Center right across Front Street from the Banyan Tree, in the heart of Lahaina Town, just across from the famous Lahaina Harbor where all the fresh fish of the Pacific Ocean come ashore from the fishing boats. This restaurant and bar is more than just a place to eat fish. Acclaimed mixologists and fun cocktail menus, an inventive and fun lunch and dinner menu, and live music make this the place to be. Now serving breakfast and at a very reasonable price. Check out the menu here.
---
Christmas Lights at the Banyan Tree
Every December Front Street lights up its most celebrated tree right across from Lahaina Harbor. This Banyan Tree comes alive at night during the holidays with colorful decorations and a colorful crowd of people. If you're on Maui around Christmas, make sure you check out these other Maui Things to Do at Christmas.
---
Paia Fish Market
While you're on Maui you'll certainly be looking for a few affordable, yet delicious local dining options. Nothing hits on those two qualities quite as well as Paia Fish Market and with three locations located in Lahaina, Kihei, and Paia. With fresh fish daily and a killer fish and chips, you'll have several great options with this fish heavy menu.
---
Kamaole Beach Park

Kihei is one of the best places to stay while you're on Maui. With a long list of sandy beaches and near perfect weather year round, this part of the island also has affordable accommodations and a variety of dining and drinking options. Don't forget to check out Kamaole Beach. There are three of them, each with their own unique appeals. Our favorite is Kam III because of the big grassy area for playing football or grilling. Across from Kamaole III is are the attractive Kamaole Sands and Maui Kamaole resorts as well.
---
Makena State Park
Makena State Park is a great place for those looking for swimming and a beach day. The beach is an undeveloped, expansive stretch of sand with stunning blue water. Also known as "Big Beach", this 165-acre piece of land is well-liked by locals and tourists alike. Visitors can bodysurf, sunbathe and enjoy the lovely views the ocean has to offer. Parking is free and there is no charge to visit the beach, which makes Makena beach a great low budget, family activity. A lifeguard is on duty, so the beach is relatively safe. For a once in a lifetime photo-op, Makena beach is the best choice.
---
Red Sand Beach in Hana
Truly one of Maui's most majestic locations is the Red Sand Beach in Hana. Just a short walk from the beautiful Travaasa Luxury Boutique Resort, this secluded slice of paradise will simply take your breath away. Of all the Maui things to do, this would certainly be one of the very best.
---
Hike the Pali Trail
If you're looking to get a solid workout in and earn some unparalleled views of South Maui and Molokini crater, there is a unique trail between Ukumehame Beach and Maalaea Harbor that is waiting for you. This hike is difficult and goes through some tough terrain, but that's what makes it special. You'll notice the big windmills of this area that are now harnessing the power of the wind to gather energy for the Hawaiian Islands and if you hike all the way to the top of this steep ascent, you'll hear their eerie creaking as they go around and around. Our recommendation is that you go early in the morning or late in the afternoon, this trail is hot and is basically a desert.
---

This may be the Augusta National of Frisbee Golf Courses. Located on the slopes of Haleakala at an altitude of just over 6,000ft, the Poli Poli frisbee golf course is one of Maui hidden things to do. For the frisbee golf fans of the world, this course is well known and plays hosts to many tournaments for the sports enthusiasts. Even if your just looking for a fun place to hang out, the views and hiking at Poli Poli are incomparable. Also, this area is great for watching the sunset and is right next to a lavender farm.
---
Maui Fireworks Fourth of July on Front Street
Every independence day the Lahaina Town Action committee raises funds and puts together a worthy fireworks display that brings thousands of locals and visitors alike to Historic Front Street in Lahaina. The show begins shortly after dark and is a yearly attraction as Hawaii celebrates American independence and its role in the history of defending America. If you would like to contribute to the occasion, you may do so here.
---

Roy's Kaanapali is something of a Hawaiian legend is known for putting smiles on the faces of even the most discerning foodie. The Pacific rim creations of this high-end restaurant are rooted in Hawaiian culture which certainly has an Asian and Polynesian flair. But, Roy's also explores other avenues of flavor and is now offering breakfast which has one of the very best Loco Moco's on island. 
---
One of our very favorite activity companies on Maui is located upcountry in Haiku on Camp Maui. Northshore ziplines offer a fun and exciting 7 line canopy style zipline course that combines value with experience. Everyone comes a little nervous and excited about flying through the jungle and everyone leaves with a huge smile on their face!
---
Few activities compare to the otherworldly experience of scuba diving the Hawaiian waters that are teeming with abundant marine life and coral features. If you haven't taken the time to get certified, Hawaii is a great place to do that, if you have taken the time, book one of our many scuba diving adventures here. Lahaina Divers, Extended Horizons, and many other tour operators can take you to Maui's best dive sites including Molokini Crater, Lanai, and Makena Bay.
---

The area known as 5 caves at Makena Bay is one of the premier snorkeling spots on Maui and most days its glassy as a lake making it perfect for kayaking and snorkeling. It is located south of Wailea and is also close to other great spots such as La Perouse Bay and Big Beach.
---
Snorkel Mala Wharf
Mala Wharf was originally built in 1922 and was used for whaling activities and even as a point of departure for the Navy during World War 2. A strong hurricane hit Maui in the early 90's and destroyed the wharf and it now sits 20-40 feet below the ocean surface and has become an artificial reef providing a haven for tons of fish and sea turtles, you'll even see the occasional white tip reef shark swimming around. You can snorkel here from the shore. Go to Baby Beach with your stuff for the morning and make the swim out. It's truly a unique place.
---

The West Side of Maui has its own version of Hana, an idyllic small Hawaiian town sitting dreamily on the Maui coastline among stunning natural scenery. Kahakuloa Village is a great stop to make after visiting Nakahele Blowhole from the north or after a trip to Waihee Ridge from the south. This charming community has some of the most amazing banana bread you'll ever taste and is also the location for a 646 ft. high geological feature known as the King's Head. Legend has it that Kahekili made the leap every morning before breakfast!
---
Go to A Movie
The Maui movie theatres are surpisingly awesome. Knowingly, it's not on everyone's mind to spend vacation time in paradise inside watching screens, but if you're looking for Maui things to do and need a break from the heat or the rain, going to a movie while on Maui is a good choice. We recommend the Maui Mall Megaplex as the best theatre.
---
Every Sunday dozens of local vendors set up shop at the Lahaina Gateway across from the Lahaina Cannery Mall in Lahaina to share the local traditions of crafts and locally made products. You can also get a massage, sample local flavors, and find the perfect gifts for the loved ones back home.
---
Go To Kamaole 1 Beach
Kihei has some of the best beaches on the island. Especially if you visit in the mornings before the winds come up. For about 325 days out of the year, the morning beach conditions in Kihei are sunny with little to no wind and glassy waters that are as flat as a lake. These consistently good conditions make the area ideal for swimming, snorkeling or simply enjoying some good Hawaiian sun. The Kamaole 1 Beach Park is located in the center of Kihei a few blocks south of "The Triangle" and Kalama Park. Close to Kam 1 are the Pacific Shores and Maui Vista condo complexes. There are two small parking lots as well as street parking. There are many facilities here besides just the beach. There are picnic tables, bbq pits, and even a beach volleyball court. If you are looking at getting in the water you can also rest assured that a lifeguard will be watching over you during your visit.
---
Ka'anapali Beach is one of those long, sandy beaches with gentle lapping waves that Hawaiian dreams are made of. It regularly receives listings in world best beaches top ten lists and rightfully so, it's really a stunning coastline. Along the beach are many of the world's leading names in hotels and resorts as well as many great restaurants and shopping options. The Ka'anapali area also has two great golf courses and a variety of other Maui things to do. Stick around for sunset and you'll see the cliff jumpers lighting the torches at Black Rock, which is also a great area to snorkel. If you're looking for more activities from Ka'anapali, you can see them here.
---
Going to a Maui Luau
Of course, we would put "Going to a Luau" as one of our favorite Maui Things to Do because we sell all of the island's best luaus, but it really is more than just a tourist trap. This isn't just a shameless inclusion in our top Maui Things to Do list so we can sell more luaus! Honestly, if you're in Hawaii, no matter what island, and you have a spare evening, some friends or family you like to hang out with and are looking for something VERY Hawaiian to do, go to a luau! Fire-knife dancers, fresh Polynesian flavors on the all-you-can-eat buffet, tropical drinks with little umbrellas, and exotic hula dancers make a Maui luau a special event and is our go-to choice to get into vacation mode.
---
Lanai is a beautiful, private island owned by Larry Ellison of Oracle that is just a short ferry ride away from Maui. Lanai is the only non-public island in Hawaii but is open for visitors. There are two world-class golf courses situated around the Four Seasons on the southern side of the island. The waters off Lanai are truly spectacular, with bottlenose and spinner dolphins being spotted regularly. Some of the best diving in Hawaii is off the coast of Lanai at the famous Cathedral dive locations. Snorkeling at Hulopo'e Beach is also a great thing to do on Lanai.
---
Maui has a great community of artists and craftspeople throughout the island. Many people come from all over the world to Hawaii looking for artistic inspiration. If you're looking for one of the more unique Maui Things to Do, Moana Glass lets you learn how to blow glass while on vacation. You might not become as good as world-renowned Dale Chihuly with just a single session, but you're sure to learn some fun facts and let your inner artist loose for a little while.
---
Fly Through the Jungle (Or Over Gulches)
Since ziplines were first introduced on Maui, there has been no shortage of interest in this exciting activity. Of all the Maui Things to Do, flying through the jungle on a zip line is one of our very favorite things and we recommend going with a company like Northshore Zipline or Twin Falls Zipline. For the longer, side by side thrill rides, usually over big gulches, we would recommend Kapalua Ziplines of Piiholo Ranch Ziplines. These companies all offer an exciting day of scenery and adventure with tons of opportunities for epic pictures for that social media post.
---
Mama's Fish House (This Classic Never Gets Old)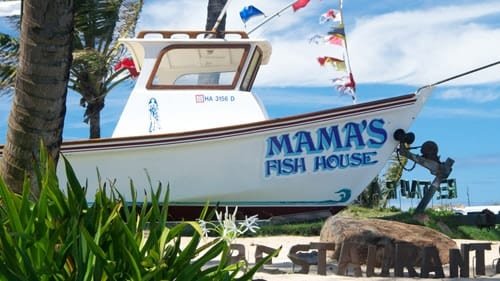 Mama's Fish House is truly an iconic restaurant and leaves an indelible impression upon anywhere who has the pleasure of dining there. The price tag does make it a luxury experience, but for the foodie who doesn't mind going out of pocket a little, the setting and the menu will certainly impress. One of our favorites is the "Opah Caught In Local Waters Aboard The "captain Greg" By Jimmy Maglinao with upcountry style with caramelized Maui onion, avocado, and baby bok choy". All of the fish is locally caught and you'll even see the boat and fisherman's name who landed that particular catch. Everything this restaurant does is perfection in our opinion starting at the greeting by the valet. You'll wanna spend a little extra time enjoying the private beach setting because when you're at Mama's, you feel like you're at home. It's certainly one of Maui's best restaurants. 
---
Helicopter Tours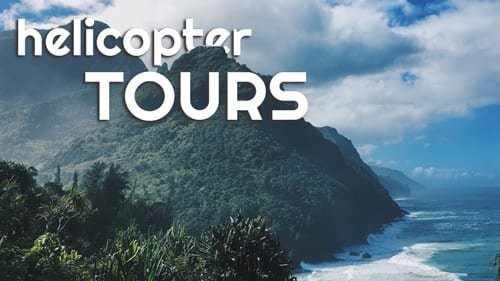 Air Maui Helicopters, Sunshine Helicopters, and Blue Hawaiian Helicopters all offer a variety of wonderful tours to see some of the most amazing sights in Hawaii. Of the tours offered you have the option to do a 60-minute circle island tour, a 45 minute Hana/Haleakala, a 45 Minute West Maui and Molokai, or even a 90 minute extended tour, this one is offered exclusively with Blue Hawaiian Helicopters. The vantage point from these helicopters is perfect for getting those once in a lifetime photos. Maui and Molokai have so many hidden treasures, such as the Molokai Sea Cliffs, the largest in the world that are home to Hawaii's tallest waterfalls carving a stunning landscape directly into the turquoise ocean below. Of the Things to do on Maui, taking a helicopter tour will certainly be one of the most memorable.
---
Big Beach
Big Beach in Makena is one of the most popular beaches on Maui with tourists and locals. Its location is south of Wailea, away from the hotels and highways that many other beaches are closer to. It's a huge sandy beach that has great views of Molokini and Kahoolawe which is ideal for hanging out with the crew, body boarding, and swimming. On Sunday night its adjacent beach gets lively with a sunset drum circle and a clothing optional approach, that would be Little Beach. Be prepared for wild and wacky if you intend to see what the buzz is all about at Little Beach.
---
Avoid the Hotel Concierge (And Other Tourist Traps)
In every tourist destination around the world, there are a number of ways to spend too much money. One of the most common mistakes we see here on Maui is people not only paying full price for activities but paying over the full price by paying the hotel concierge a convenience fee. That's right, not only will you pay full retail, but they will tax you for not being savvier. You can always book last minute with us if you need to and still receive the same discounts. Other ways to save money on Maui include shopping at Costco or Wal Mart in Kahului as opposed the over-priced Safeway grocery in Lahaina. Gas is also cheaper in Kahului and never let the rental car fill the tank back up. Sunscreen will be crazy expensive at the hotel, but if you walk to the boardwalk in Kaanapali you'll find a lot of marketers handing it out for free. So, when you see that hotel concierge, just throw a shaka and keep walking, book all of your activities at the lowest possible prices with Maui Tickets for Less.
---
Cliff House Kapalua
Hiking over to the cliffs around the bay of the area locals call Cliff House in Kapalua is one of our personal favorite Maui Things to Do. A short trail leads from the Kapalua Bay parking lot or from the Ironwoods Beach parking lot that also leads to the area known as Dragon's Teeth. The rocks at Cliff House make a great place to go 'Hana Hou' and jump from 15 feet up to 45 feet from the rocks into a beautiful deep bay. Much like the more famous area at Black Rock in Kaanapali, cliff jumpers come from everywhere to huck these cliffs. It's a picturesque setting and is also a good snorkeling area. Turtles visit the spot regularly, so look before you leap. Click on the link if you're looking for other Maui Things to Do in Kaanapali or Kapalua.
---
Maui Invitational
Every fall the hardwood courts at the 2,000 seat auditorium at the Lahaina Civic Center receive some national attention on ESPN as the 'blue bloods' of college basketball such as Kentucky, Kansas, Duke, North Carolina, USC, and many more meet yearly to compete in an early-season tournament. This event happens the week of Thanksgiving each year and is one of the best sporting events Maui will see outside of the PGA Tour event in Kapalua. If you can schedule your trip around this tournament, you'll be excited to find that this auditorium gets you right in the mix of the action as if every seat is a VIP seat relative to the larger stadiums they usually play in. Get tickets or check out whats happening on their official website.
---
Have a Pie
Leoda's Pie Shop in Olowalu appears out of nowhere on the short coastal drive between Maalaea Harbor and Lahaina and is nestled perfectly under a grove of large Keawe Trees next to a small convenience store and a Farmer's Market. It's a quaint restaurant with nice modern touches and serves up delicious mini-pies with Banana Cream, Chocolate Macadamia Nut, or Key Lime as the main attractions. This "Pie Shop" also has great sandwiches and an even better hot dog. Using local and organic ingredients, this menu is a hit with everyone and the line out the door is the proof in the pudding, or should we say proof in the pie. Owner and operated by the same folks at the Old Lahaina Luau, make sure you stop and smell the Banana Cream on your way to Lahaina.
---
Since tourism began on Maui, Molokini has long been heralded as one of the ultimate snorkeling destinations in the world and it certainly lives up to that description. Nowhere else on the island or in the Hawaiian islands, can you take a catamaran out daily and expect to snorkel in calm water with visibility over 100 ft next to a sunken caldera from a volcanic cylinder cone. It's just a really impressive site. The half-moon crescent shape of the crater is one of Mother Nature's finest pieces of art. Not to mention the hundreds of different marine species that call this unique reef home. In recent years, many complain of the overcrowding of the area, which is really just a testament to its enduring popularity, however, the crowds don't diminish from the beauty at all. There are a variety of ways to tour this world-class destination, some of the larger boats do offer additional features such as water slides and buffet lunches. Some of the smaller boats offer adrenaline packed rides and more snorkeling destinations. Check out this Snorkel Molokini page for one of our favorite Maui Things to Do.
---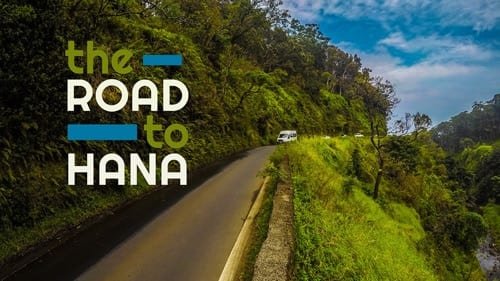 The Hana Highway on Maui's Northshore offers one of the most scenic routes in all of the United States and is certainly one of the most iconic drives in Hawaii. Along the famed Road to Hana, there is a treasure trove of tropical sights, sounds, smells, tastes, and textures. Truly a journey for all 5 senses. You'll see bamboo forests, a variety of waterfalls, lots of Hawaiian flora and fauna, and some of the most majestic views in the world. Hana Town is the destination and this hamlet continues to maintain its idyllic charm as a rural community living peacefully in a truly breathtaking setting. Enjoy the ride even more with a tour guided by Aloha Hawaii Tours. With so many interesting facts and unique things to do on Maui and along the Road to Hana, a local guide is an invaluable addition to this experience and will take the pain out of traversing the 600 turns in the road along the way.
---
Hike the Bamboo Forest at Mile Marker 6.5
Along the Hana Highway, there are many hidden treasures. Most of the popular areas have become crowded over the years such as Twin Falls and even the Bamboo Forest at mile marker 6.5 is seeing an increase in visitors, it's too beautiful of a hike to miss out on. With multiple waterfalls along this moderate to difficult hiking trail, you sure to have more than a few "wow" moments. Keep three things in mind, please. First, parking. There aren't many places to park so get there early and you MUST lock your car and hide all valuables, break-ins aren't uncommon. Second, leave no trace. This is a special place and please help keep it that way. Third, flash floods. When it rains upcountry, these coastal waterfalls explode and the streams bulge, don't cross swiftly moving water. Enjoy your time at the Bamboo Forest and set that camera to slow motion for some epic waterfall videos.
---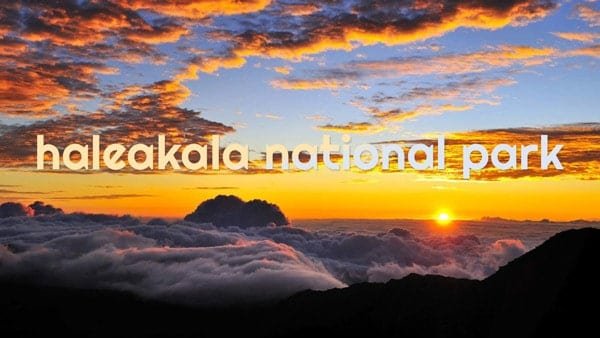 Haleakala National Park is one of the most beautiful places to visit on Maui. This dormant shield volcano has an ecosystem all its own and has many amazing plants and animals that survive the harsh climate. The view from the top of this 10,000-foot volcano is simply spectacular and there is no better time of day to be up there than to witness the sunrise over the Pacific Ocean above the clouds. Years ago this activity was open to everyone, since the increase in traffic to the National Park, new restrictions had to be enacted to preserve the park for future generations. For those that wanna do this tour on their own, you'll need to reserve a permit with the park service ahead of time as only so many are available. After the sunrise, you can enjoy a picture perfect cruise down the 28 miles going back to Paia Town. These companies offer those tours. Haleakala Bike Company, Maui Mountain Cruisers, Maui Downhill, and Mountain Riders.
---
Take a Stroll Down Front Street
Front Street is one of the most beautiful shopping and restaurant areas you'll find anywhere in the world. Set directly on the oceanfront, this 5 block area many people refer to as Lahaina Town has a wide variety of dining options, art galleries, souvenir shops, and retailers. Lahaina was once the capital of the Ancient Royal Hawaiian Empire and means "Land of the Merciless Sun" in the native Hawaiian language. It is very dry and sunny in Lahaina, making it perfect for a refreshing Hawaiian favorite Shave Ice or gelato. You'll definitely wanna stop at the Banyan Tree, which is the largest in the Pacific, which sits right in front of a remodeled Lahaina Harbor.
---
Maui Ocean Center Aquarium
The Maui Ocean Center Aquarium is a wonderful place to check out the amazing Hawaiian ocean life without getting into the water. A perfect place to bring the kids or to explore the biological diversity of the Hawaiian Islands amazing marine ecosystems, this aquarium features several great exhibits. Most notably, the sharks and manta rays tank is a massive structure that allows visitors to see these amazing creatures up close and personal. The Maui Ocean Center is located centrally on Maui at Maalaea Harbor where all of the Molokini Snorkeling tours depart from and various other ocean activities. Make it a point to stop by for a couple hours during your visit to Maui.
---
Whaler's Village
Whaler's Village is located on Kaanapali Beach on Maui's West Side. This is where many of the high-end resorts are including the Mariott Vacation Club, Hyatt Regency, Sheraton, Kaanapali Alii, and Westin. The Shops at Whaler's Village offer several high-end clothing, jewelry, and dining options. Stores such as Sephora, Tommy Bahama, Tori Richard, Martin and Macarthur, and Louis Vuitton to name a few. Restaurants such as Monkeypod, Hula Grill, and Leilani's are also some great dining options in this area.
https://www.gohawaii.com/islands/maui/regions/central-maui/iao-valley-state-park
---
Learn to Say Aloha!

Aloha is a special word in Hawaiian culture. It's not just a greeting. It carries a significant meaning and when you say it, it enhances your gratitude for all things. Aloha essentially means, 'I recognize and appreciate your spirit'. That's why we say it instead of Hello and Goodbye. Take some time while you're here on Maui to recognize and appreciate the spirit you see in other people and let's continue the Hawaiian tradition of love and respect.
---
Maalaea Harbor
The departure point for all of the Molokini Snorkeling tours and many Dinner Cruises is Maalaea Harbor. But, asides from the boats departing this area, Maalaea has a great restaurant in Maalaea General Store, a great place for breakfast or lunch. It also is home to the Maui Ocean Center Aquarium which is a great place to take the kids. Pacific Whale Foundation also has their headquarters located here, of all the Maui Things to Do, Maalaea Harbor offers a ton of possibilities.
---
Kick Up a Little Mud in Hana
Old Hawaii is the best Hawaii and Hana is certainly a glimpse into the serene, quiet lifestyle that is living in one of the most geographically isolated places in the world. Above Hana Town sits the lush Hana Ranch and that's where Maui Off Road Adventures offers their ATV adventure on their Polaris RZR's. These bad boys are fast and you're guaranteed to get dirty! You'll fly across Hana Ranch, making tracks, and taking in some amazing scenery. Before or after, check out the hamlet of Hana Town, where time can stand still.
---
Located next to Wailuku, this picturesque valley has some dramatic scenery including the Iao Needle, one of Maui's most famous landmarks. The park covers a protected area this is over 4,000 acres and 10 miles in length. There are some nice trails to hike around the area and when conditions are safe, a great stream for swimming in. Be careful after heavy rains, this area does flood quickly. In 1790 it was the scene of the Battle of Kepaniwai between the conquering forces of King Kamehameha and the Maui natives. Kamehameha won and claimed the territory for his government.
---
Get a Massage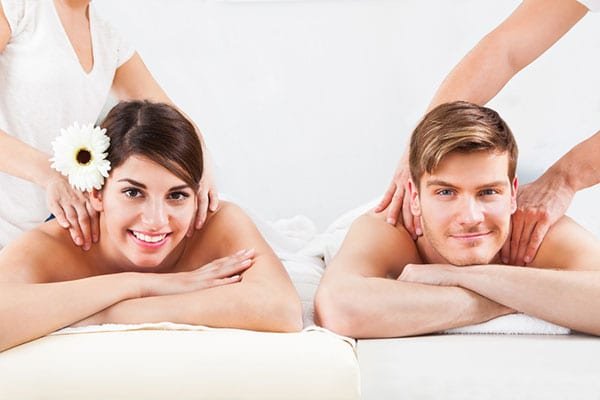 Maui is home to more massage therapists per capita than any other place in the world, most likely I say because everywhere you look there is either a resort spa or a massage office. If you're looking to save some money, avoid the resort massages which in my opinion is over-priced, and check out Lahaina Massage on Dickenson Street in Lahaina. If you're upcountry, around Haiku, the Maui School of Therapeutic Massage is a wonderful place to get your body back in alignment.
---
Food Trucks!
Over the last few years, Maui has definitely stepped up the quality and quantity of food trucks around the island. This writer's favorite Maui food truck? Definitely Ono Tacos in Lahaina. Look out for the orange truck located off the highway on your way into Lahaina, just two blocks from Front Street. The sauces and toppings are unreal and this place just gets better and better. If you're looking for some 'Local Grindz', as we say, you'll wanna hit up the Lowe's parking lot in Kahului for 808 Plates. The poke is unreal and so is the chicken katsu. You'll soon learn that everything in Hawaii is better with mac salad on the side and 808 plates have some of the best mac salad known to mankind! Maui Fresh Streatery has been getting a lot of attention lately too. Located in Kahului this food truck is beyond ono!
---
Cruise Paia Town
Paia is a historic plantation town located on Maui's Northshore. Maui's Northshore is known for its world-class surfing and windsurfing and attracts a lot of talented athletes and visitors alike. The town is small but has several great restaurants and shops to check out. Flatbread Pizza, Paia Fish Market, and Milagros are three excellent choices. At night you can kick up the dust at Charley's where Willie Nelson is known to frequent.
---
La Perouse Bay
Little visited, but amazing nonetheless, this sublime location is just a little south of Wailea and Makenna and is truly the end of the road on the south Maui. Once you've driven all the road to La Perouse Bay you can then hike along the King's Trail through a field of black lava rock or swim and snorkel in the turquoise waters of this beautiful bay.
---
Chase a Few Waterfalls
Rain is a good thing, well, rain from a few days ago. Maui has a ton of beautiful waterfalls of all shapes and sizes, mainly found on the Road to Hana and around Hana. There are also many beautiful waterfalls in the I'ao Valley in the West Maui Mountains. For the gigantic waterfalls of Molokai, you'll want to hop into a helicopter for a West Maui and Molokai flight. Molokai is home to the world's tallest sea cliffs and the tallest waterfalls in the State of Hawaii. Air Maui Helicopters delivers this experience at a very reasonable price.
---
Catch Your Own Fish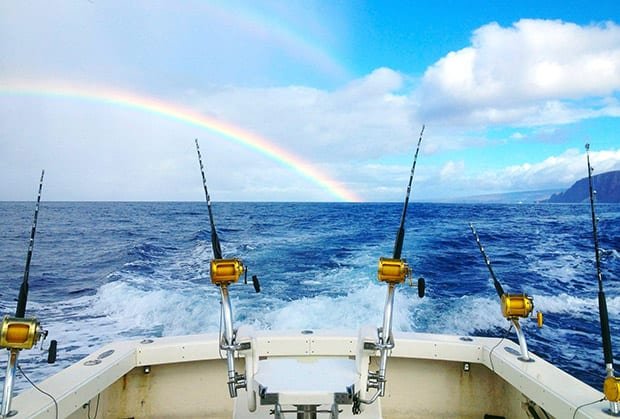 One of the very best things about Hawaii is the abundance and variety of fresh fish. To get the freshest fish possible, you'll need to go out on a Maui Fishing Charter and catch it yourself. Go for 4, 6, 8, hours or more on either a trolling or bottom fishing expedition. The local captains and guides will know where to go to land the best Mahi Mahi, Opakapaka, Ahi, Ono, and more.
---
Be a Taste Tester for a Day
If you like the taste of a cold beer in paradise, then why not try them all. Maui Brewing Company has become an international brand, recognized for their fusion of Hawaiian flavors into their award-winning craft beers. On Maui, you can sample all the best that Maui Brewing Company has to offer at their Lahaina pub or at their brewery in Kihei. We love the Coconut Porter, it's oh so ono!
---
Try Some Local Coffee
Hawaii has a great climate for growing coffee especially on the Big Island and Maui. While you're on Maui there are many local coffee shops where you can sample the goods. In Kahului, Maui Coffee Roasters has a huge selection of local flavor as well as an atmosphere full of local charm. For those staying in Kaanapali be sure to check out Hawaiian Village Coffee for your daily caffeine fix, be careful with their Cold Brew though, it's seriously strong!
---
Eat at Da Kitchen in Kahului
The local flavor of Hawaii is captured perfectly at this hidden gem of a restaurant in a strip mall in Kahului. The lines are usually long but well worth the wait as Da Kitchen serves up local comfort food in the way of Fried Spam Musubi, garlic noodles, pork belly dishes, and of course Kalua pork and cabbage. Da Kitchen has become an institution of local comfort food and is a must visit when you're in Kahului. If Da Kitchen is too busy for you and you want something just as good, check out the Tin Roof, another hidden gem of Maui.
---
Go to the Kapalua Wine and Food Festival

This year marks the 37th anniversary of the Kapalua Food and Wine Festival on Maui and makes it the longest-running Wine and Food festival in the United States. From June 7-10 2018, this festival will feature some of the most amazing flavors for even the most discerning palates. With classes available during the day for the aspiring sommelier and dancing available at night for those who enjoy the effects of wine as much as its flavor, this festival is guaranteed to blow you away.
---
Run a Half or Full Marathon
There are many yearly events taking place on Maui that make great Things to Do while you're here, or even to plan your whole vacation around. Every year in October one of the world's top destination marathons is put on right here on Maui. Since its inception, the Maui Marathon has raised over $350,000 for local charities. We really appreciate all the hard running to support these local groups. To enter for this year's marathon on October 14th, 2018 just visit the website here. www.mauimarathon.com
---
Snorkel Black Rock in Kaanapali
Kaanapali has some of the best snorkeling on Maui and Black Rock makes the perfect venue for an underwater tour. Turtles, reef fish, octopus, and many other types of marine life call Black Rock in front of the Sheraton home. If you're feeling adventurous, you can also jump off the rocks at Black Rock and at sunset there is a torch lighting ceremony that you'll want to see as the tradition of lighting the torches continues.
---
Take That Special Someone on a Dinner Cruise
We all know many of the great things to do in Maui aren't necessarily on the island itself. There are hundreds of ways to get on the water while you're in the Aloha State and we believe a sunset dinner cruise is definitely one of the very best. You can choose from the high end, 5-star quality of the Alii Nui, choose to go with the chef prepared 4-course meal offered by Pacific Whale Foundation. or even have lobster on the water with Maui's newest dinner cruise on the Calypso.
---
Play Golf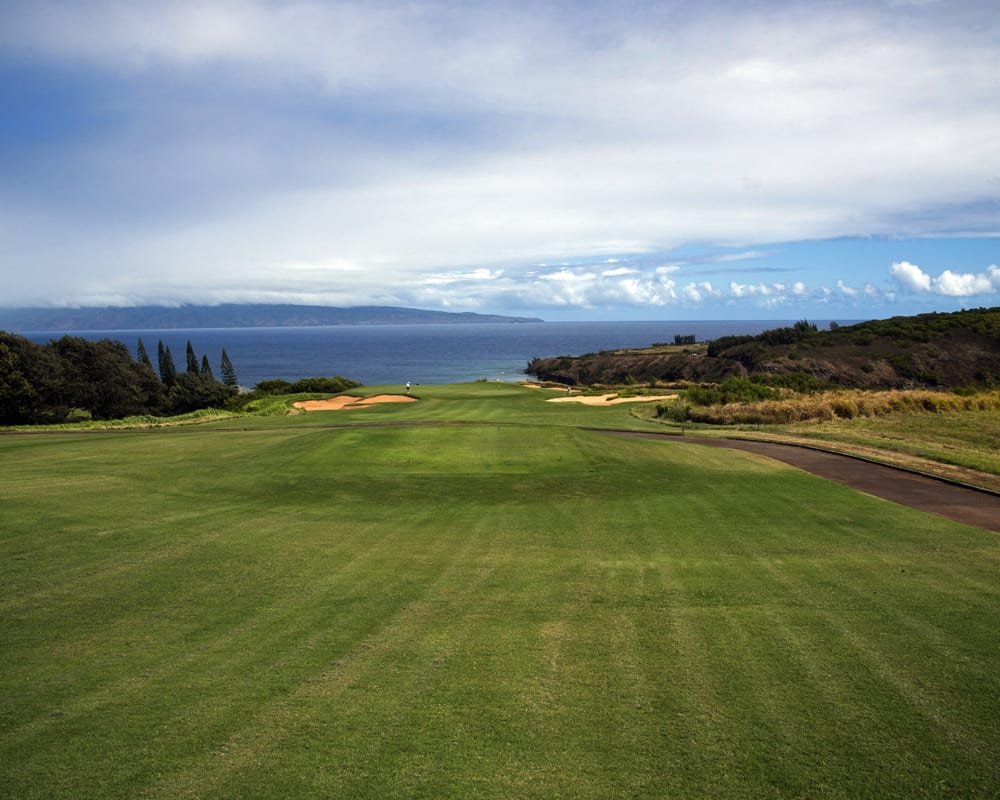 For professionals and amateurs alike, Maui is golfing paradise. Maui has a great variety of golf course ranging from inexpensive to top 25 in the world. The PGA Tour starts its season each year in Kapalua by inviting the previous seasons champions out to play the Plantation Course. Even if you don't hit it as far as Dustin Johnson, Maui has some other great options as well. We like Pukalani, which is a beautiful 18 hole championship golf course located in Upcountry Maui with dramatic views of the volcano and the ocean.
---
Surf!
Surfing is kind of like golf, in that there are so many different experience levels. If you're an experienced surfer, you probably don't need us to tell you about all of the great breaks on Maui, including Ho'okipa, Honolua Bay, and S-Turns. For those of you wanting to learn, we definitely recommend booking a lesson and learning to surf from some true Hawaiians. It's the best way, our friends at the surf academies know all the tricks.
---
Have a Shave Ice at Ululani's
Ululani's has been a Yelp superstar ever since they opened. Serving up the most delicious, freshly prepared shave ice concoctions by the thousands every day. They use only fresh ingredients and a secret ice-shaving technique that they wouldn't tell us about to make the most delicious frozen treat on the island. Their Front Street location is a must stop when you're in Lahaina to get your cold sugar fix!
---
Go to the Maui Swap Meet in Kahului on Saturdays
The Saturday morning Maui Swap Meet is a perfect way to spend your day off.  Shop local crafts and locally grown fruits and vegetables. You never know what you'll find at this fun and funky weekly event, you can even get an authentic Lomi Lomi massage in the shade of a palm tree here. They have unique local food for sale and you're guaranteed to strike up an interesting conversation with locals and other tourists alike.
---
Get Splashed by Nakahele Blowhole
Disclaimer: Nakahele Blowhole can be dangerous. Be careful. The Nakahele Blowhole should also be treated with a massive amount of respect as it was created by the power of Pele. With the proper swell, the ocean's surge creates a massive 40 – 50-foot high geyser that you can see up close and personal. Drive past Kapalua and keep going until your on a beautiful scenic drive. When you see the signs pull over and go for a short hike to see the blowhole, whatever you do, do not get too close and have a good time!
---
Take a Selfie with the Turtles at Ho'okipa Beach in Paia
Ho'okipa Beach is one of the favorite resting places of the Hawaiian Sea Turtle, also known as the Honu. Of all of the Things to Do on Maui, sea turtles are a favorite sight of everyone. Every day these gentle giants of the sea swim up on shore for a break from the riggers of ocean life to bask in the sun. You can bask in their beauty as well and learn more about them from the resident naturalist who is assigned to protect the turtles from over-eager visitors.
---
Get Some Slippahs Brah!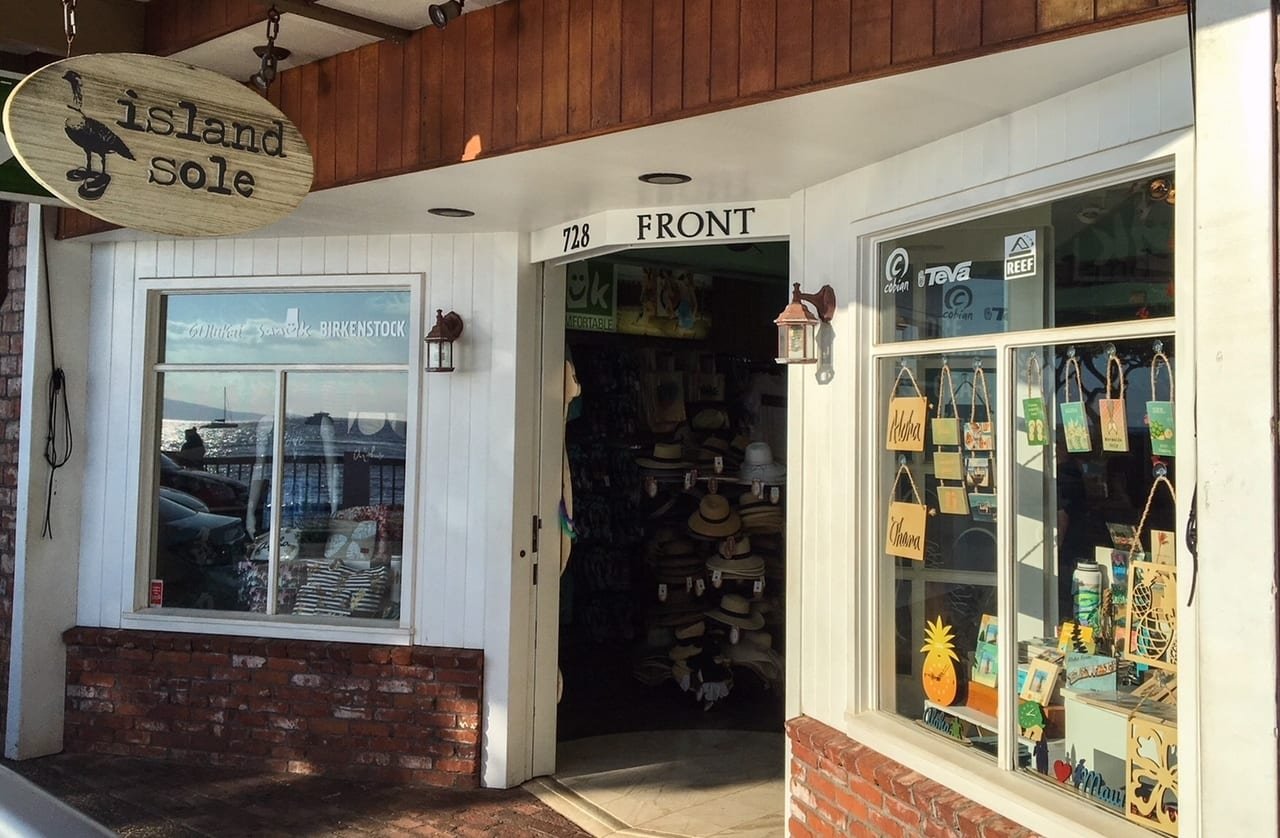 When you first land on Maui, hopefully, you remembered to bring what non-Hawaiians call flip-flops or sandals. This is certainly a Maui Thing to Do. In Hawaii and on Maui we take our island footwear seriously and for total island comfort, a solid pair of slippahs (slippers) is a must. You'll find way too many choices here, from the Locals brand at drug stores to the ultra-premium, luxury leather styles of Olukai. When you're on Front Street the folks at Island Sole have the best selection and a great return policy, FYI.
---
Launiopoko Beach Park
This beach park on Maui is a great place to come with your friends and family. Lots of space to play bocce ball in the grass, have a large group cookout, or even a wedding reception. The location is just south of Lahaina away from the hotels. Launiopoko has great water activities as it is a perfect spot for stand up paddle boarding or surfing during the right times of the year. The surf is usually gentle and good for beginners.
---
Visit Makawao Town
Makawao Town on Maui is one of those ideal, rural one street towns that is packed full of Hawaiian charm. Several small shops line Baldwin Avenue and have a variety of local gifts and local food to sample. We really like to spend time checking out Viewpoints Gallery with its diverse collection. The chili at the Rodeo General Store is also one of the best-kept secrets on Maui as it is made with Maui Cattle Company Grass Fed beef. You can get a great massage in Makawao as well at Paradiso Bodywork and Massage.
---
Catch a Show at the Maui Arts and Cultural Center
The MACC is Maui's best known and most widely visited music and performing arts venue, regularly showcasing a variety of performances. The outdoor pavilion has played host to a lot of great performers over the years. Headlining comedians also visit the MACC occasionally. Keep an eye out for the next event at the Maui Arts and Cultural Center as you never know who might be playing next.
---
Find Your Beach
One of the most obvious Maui Things to Do is to head for the beach. Maui is best known for its large, beautiful beaches that are spread around the island. The west side, south side, and north shore all have great beaches, but the most famous beaches are definitely Kaanapali Beach and Big Beach in Wailea. Both of these are your quintessential Hawaiian beaches with the perfect sand and perfect water to make your day at the beach memorable. Once you've found your beach, find your activities at the beach. Snorkel? Surf? Body Board? Just grab a beach chair, a cooler, and some friends and you've got all you'll ever need in Hawaii! Check out the best places to get married on Maui or look up how to get a Hawaii Marriage License.
---
Go on a Whale Watch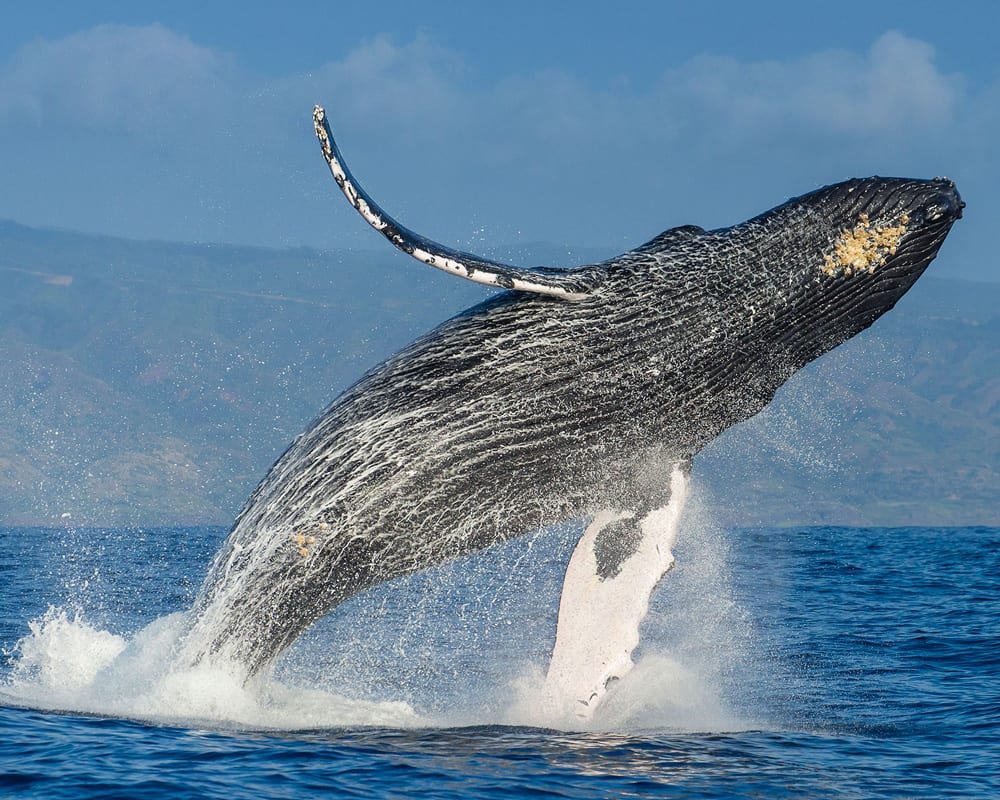 During the winter months between December 15th and April 15th, the waters of Maui are full of amazing humpback whales. These whales are easily spotted from the shore, but for a more personal and intimate experience with the mighty humpbacks, you'll want to book a whale watch. There are so many boats that whale watch it's hard to narrow down the options, we like to watch the whales at sunset with dinner on one of these sunset dinner cruises.
---
Watch the Surf at Honolua Bay in the Winter
If you're coming to Maui during the winter and are looking for things to do, make sure you take a few minutes at least to park your car on the area overlooking Honolua Bay on Maui's North West Side to watch the big. beautiful surf break. Most likely, there will be a competition and you'll get to see some of the sport's finest surfers carving artistic rides along these beautiful big waves. In the summer, Honolua Bay is very flat and gentle, a perfect snorkel site and is the destination for many of our snorkeling catamarans that depart from Kaanapali Beach.
---
Get a Poke Bowl at Tamura's in Lahaina or Kahului
The poke bowl is one of the best single dishes available in Hawaii and nowhere in the world does a poke bowl quite like we do here in the Aloha State. Poke Bowls are available at many locations including Foodland, Safeway, many restaurants, but if you want the best fish and the best flavors, Tamura's Market has them all beat. We love the fried garlic mixed with the ninja sauce and furikake seasoning on the rice. Yum!
---
Hike the Coastal Trail in Kapalua
With parking available at Ironwoods Beach in Kapalua, you can take a quick hike across the boardwalk overlooking Ironwoods beach through the lava field, which is also a bird sanctuary. The hike extends to either to the Cliff House where you can do some cliff jumping or the trail extends towards Kapalua Bay. Beautiful scenery and few crowds make this hike a great addition to any day on Maui.
---
Eat Breakfast at the Gazebo in Napili
Napili Bay is known for its idyllic views of Molokai and calm, lapping waters that wash gently on its shore. One of Maui's best breakfast restaurants, the Gazebo, also happens to be located on the southern side of the bay serving up delicious macadamia nut pancakes and a breakfast fried rice that is big enough for three! Be ready to stand in line though, the average wait on a typical morning is 20 minutes, but its a beautiful 20 minutes taking in the beauty of Maui's Napili Bay.
---
Take Some Maui Pineapple Home
If you enjoy the delicious pineapple here on Maui, don't worry, you can take a few home with you too. Maui Gold Pineapple sells ready-to-travel pineapples that are guaranteed to make it through agricultural inspection on your flight back home, where ever that may be. For the true pineapple enthusiast, you can go on a tour at the Maui Pineapple Farm to see how these delicious fruits grow and taste some fresh Maui Pineapple from the field.
---
Maui Things to Do
We hope you have enjoyed our list of Maui Things to Do. We are constantly updating and looking for ways to provide even more information and local knowledge with our guests and our clients. Our reservationists are experienced local experts who love to share the Aloha. If you have any questions at all, please reach out to us at 808-856-3500. Mahalo!