Alii Nui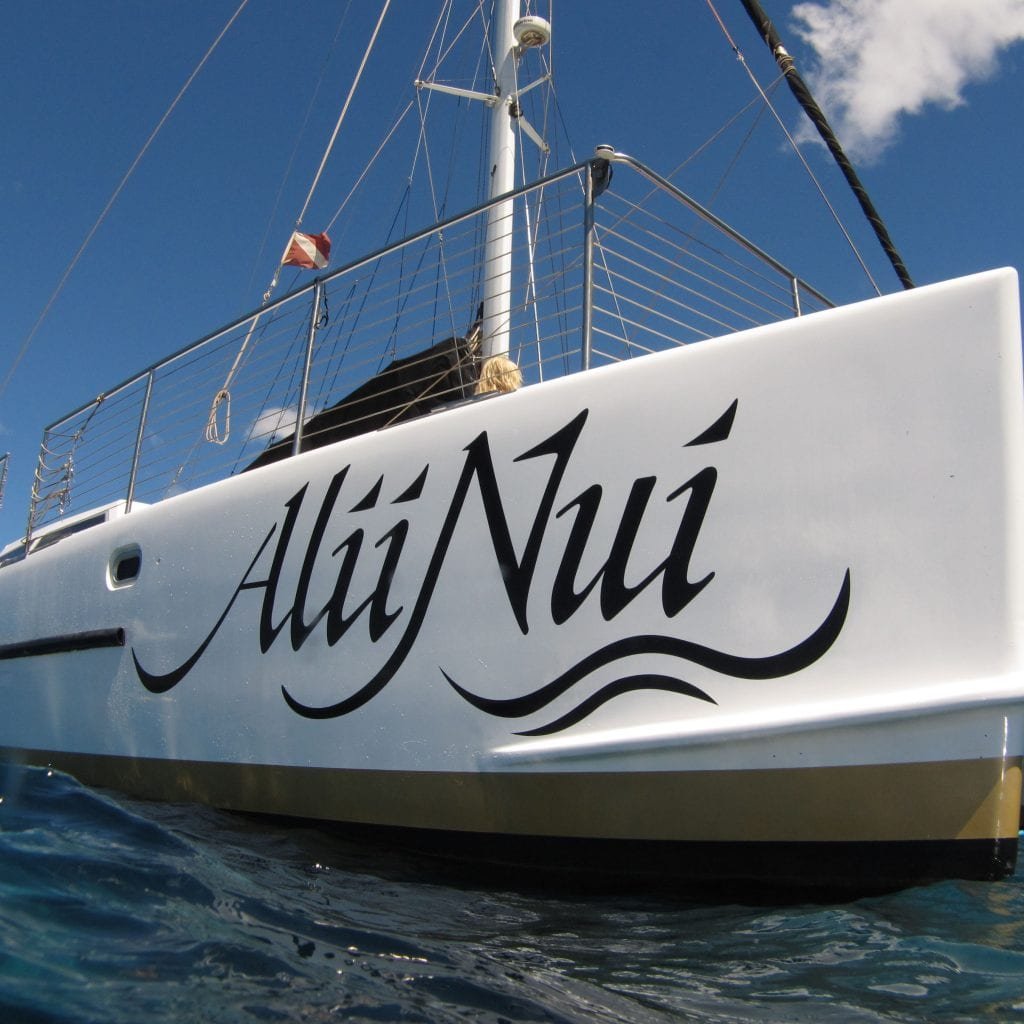 The Highest of Royalty – Alii Nui
Alii Nui is a beautifully constructed 65′ luxury sailing catamaran departing out of Maalaea Harbor daily for snorkeling tours and sunset dinner sails.  Owned by Maui Dive Shop, this beautiful catamaran is generally considered to be the most luxurious ocean activity in the Hawaiian Islands and it has the price tag to match the level of luxury.  Their morning Molokini snorkel starts with a full chef prepared breakfast buffet, most of the Molokini tours offer light fare in the morning, but these guys put on a spread fit for the Ritz-Carlton. If you're looking for a way to celebrate a special occasion or a holiday, be one of the fortunate who get a chance to experience this luxury by booking your trip today!
Alii Nui is also one of few companies who offer transportation for their tours, they will pick you up at your hotel and drop you back off when you're done.
---
Start your morning off in style by sailing to Molokini aboard the Alii Nui enjoying a gourmet breakfast buffet…At Molokini, you will get outfitted with top of the line snorkeling equipment and jump in the crystal clear water to explore the hundreds of reef fish and coral species that inhabit the marine preserve.  You can take your time in the water and once you're ready for lunch, another gourmet buffet for lunch will be waiting for you!
Call ahead of time, this exclusive trip always has limited availability.
---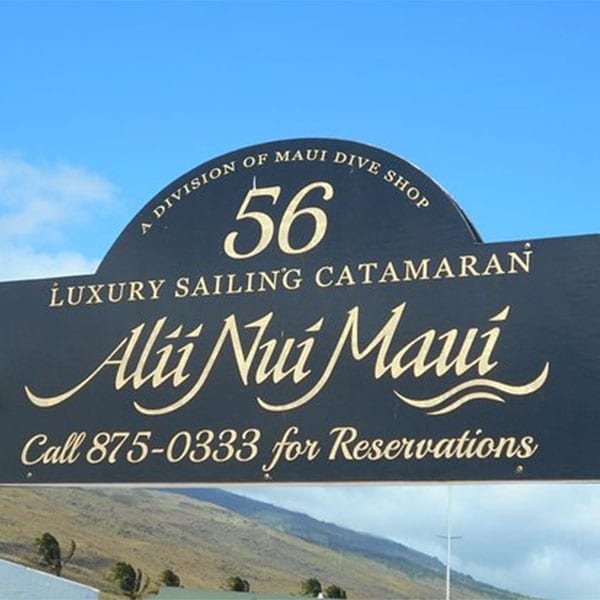 The Alii Nui Royal Sunset Sail is held on a custom-built luxury sailing catamaran. The boat is 65 feet long and 36 feet wide. With a spacious main cabin featuring 8 tables, there is plenty of room to relax and enjoy your time on this magnificent vessel. Alii Nui stands for the highest of royalty and that's how you'll be treated aboard this catamaran. Romance, good food, and sailing, the Alii Nui combines all the ingredients for a perfect affair for a sunset dinner sail on Maui. The Alii Nui Royal Sunset Sail is everything that you are looking for to celebrate that special moment. Whether you are a honeymooner, celebrating an anniversary or any other special occasion the Alii Nui is the only choice for an exceptional evening of memories that you will cherish for years to come.
With a fabulous crew, fantastic service and a beautiful sunset as a backdrop, the Alii Nui sets the standard for a Maui sunset dinner cruise. By far the best dinner cruise on Maui.
---
Call Our Toll Free Phone Number At 855-268-0387 Or Click Here To Email Us About Your Maui Activities And Tours.