Hana Tours of Maui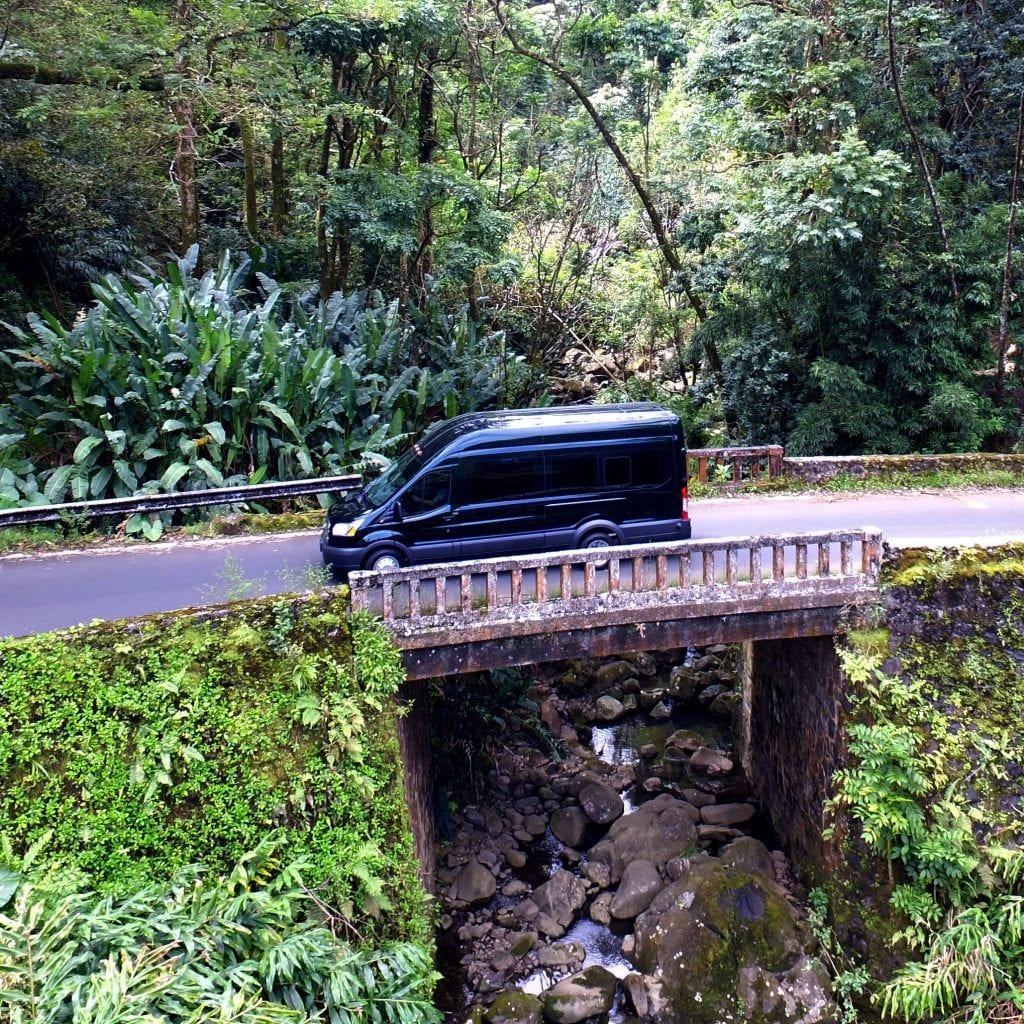 Hana Tours of Maui provide service along one of the world's most scenic & captivating roads. This locally owned and operated Road to Hana tour company is one of Maui's best-guided tours! Driven by the Aloha spirit each member of the Hana Tours of Maui ohana lives on the island. Supporting local families and the community is important to Hana Tours of Maui.
Driven with the spirit of Aloha
Hana Tours of Maui is based out of Haiku. These tours share the aloha of Maui in a respectful, safe, and thoughtful manner. Experience the variety of Maui ecology taking passengers along an ancient and gorgeous journey to Hana. Each member of the team is passionate and knowledge ensuring that you get the most out of your experience.
Hana Tours of Maui donates to local charities supporting keiki (children), kai (ocean), and aina (land). Many of the places that are popular among tourists along the road to Hana are privately owned. This time of community outreach helps to ensure that the people who live here have the resources to continue to share this gorgeous area with all who wish to see it.
The Road to Hana
The world famous Road to Hana has breathtaking ocean views, lush rainforests, and ecosystems that are unlike anywhere else on earth. On the backside of the dormant Haleakala volcano, the road to Hana winds some 600+ turns and includes many single lane bridges.
The Hana Tours of Maui Road to Hana Eco-Tour offers an experience that is comfortable and full-service. This includes amenities such as a sit-down breakfast, catered lunch, and plenty of opportunities to stop along the road to Hana.  This relaxing tour includes swimming, hiking, beach stops, and so much more. If you are considering a guided tour of the Road to Hana consider Hana Tours of Maui and Maui Tickets For Less for the best deal guaranteed. Book online or call 855-268-0387 to start your adventure.
Call Our Toll Free Phone Number At 855-268-0387 Or Click Here To Email Us About Your Maui Activities And Tours.