Maui Pineapple Tours
Experience a tour unlike any other with Maui Pineapple Tour, Maui's tastiest tour. This pineapple plantation tour will take you through the facility where Maui Gold Pineapples are processed for distribution. Learn the history of the most popular pineapple distribution on Maui, and get a taste of them too!
Upcountry Maui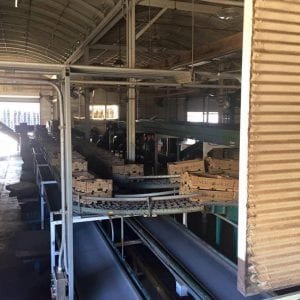 Upcountry Maui is known for its fertile soil and breathtaking views of the Pacific ocean. When touring the beautiful Hali'imaile Farm visitors will explore a working pineapple field. This region of no more than 3.5 square miles produces the sweetest and most popular pineapples on Maui. There is plenty of pineapple related history and fun to be had. The guided tour includes a journey through the processing plant where they will see first hand how these delicious fruits get form the ground to our mouths. Good thing every tour includes a pineapple!
This tour is an experience of the senses. The taste, smell, and sight of this operation will provide a firsthand look into the unique cultivation practices that take place on Maui. On the tour, you will learn of the cultivation techniques, growing cycles, and much more about pineapple than one would ever imagine. There are different tour options to choose from. Depending on where you live you can even get pineapples shipped so that they can meet you at home!
If you and yours are looking for the tastiest tour Maui has to offer definitely Consider Maui Pineapple Tour and Maui Tickets For Less guaranteeing the best deal. Book online or call 855-268-0387
Call Our Toll Free Phone Number At 855-268-0387 Or Click Here To Email Us About Your Maui Activities And Tours.