Redline Rafting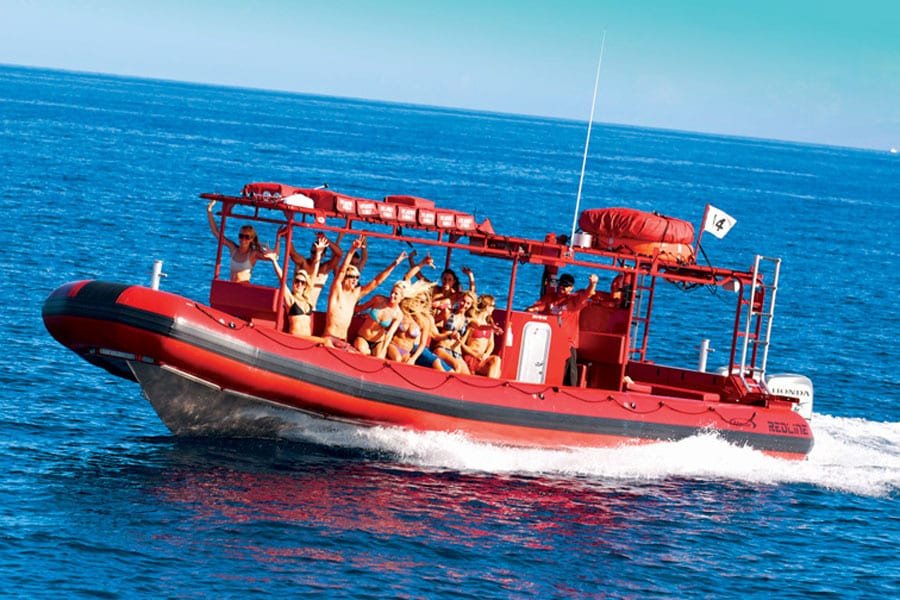 Looking for high adventure snorkeling or an action-packed sightseeing tour? Look no further than Redline Rafting! This superior Maui ocean adventure offers ecologically friendly and fun tours. These tours are opportunities to learn about the history of Hawaii. With a focus on sustainable tourism, Redline Rafting offers snorkel and private tours that never disappoint.
Sustainable Tourism
Redline Rafting has made a commitment to reducing the environmental impact of its tours. As a member of Hawaii Ecotourism, waste reduction, energy efficiency, and sustainability are a core tenant of the Redline Rafting mission. Exceeding the high standards to which all others strive to meet is the mission of Redline Rafting. A customer-centric business model that puts the needs of the ecosystem first plays an important role in realizing the vision.
The staff has gone through extensive training and development in order to ensure that all guests have the best time possible. Some of the efforts that the staff and business take to achieve these standards are as follows:
Reduce our footprint in a variety of areas including waste and energy usage.
We continue to maintain a minimal office space footprint even as we grow by 30% over the previous year.
Recycling all cans and bottles.
Reduce waste onboard from breakfast and lunch.
Reduce waste thru bulk buying, low packaged materials and compostable materials where possible
Utilize at least 30% recycled paper products for use on the boat, in the office and at the base yard whenever feasible
Use energy-efficient practices to reduce electrical usage at the office.
Utilize office recycling services to handle cartridges, motor oil, old equipment and hazardous materials like paints
Use products that are biodegradable or have a low environmental footprint including soaps, cleaners, and disinfectants.
Maintain up-to-date Emergency Rescue Plans, and partake in annual drills and certification
Give back to our communities through volunteer and donations:

Provide logistical support and donations to community social events throughout the year.
Continued support thru coaching and donations to the Hawaiian Canoe Club
Expand our internal educational policy to include training with local cultural practitioners.

Work to support new environmental legislation while exceeding standards of all relevant regulations and requirements.
All tours depart from the Kihei boat ramp. The most popular tours are the Molokini and Forbidden Coast Snorkel. Whether it is world-class snorkeling in world-famous locations or an action-packed private charter Consider Redline Rafting and Maui Tickets For Less guaranteeing the best deal. Book online or call 855-268-0387
Call Our Toll Free Phone Number At 855-268-0387 Or Click Here To Email Us About Your Maui Activities And Tours.